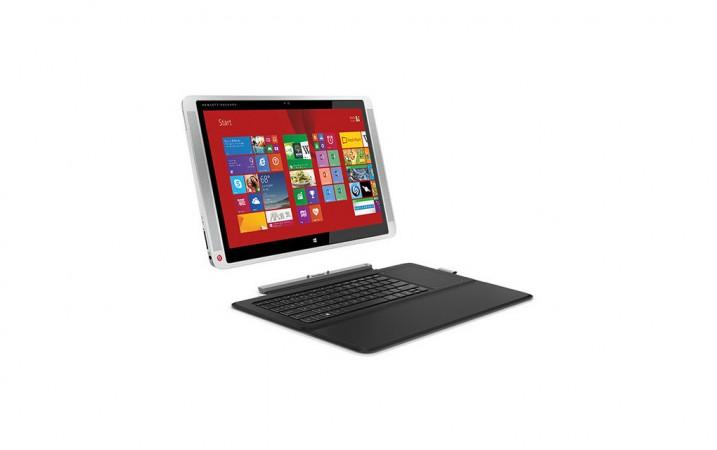 HP has launched the Envy X2 which looks quite alike the latest Microsoft Surface Pro 3; but the company has opted for a few changes to make it feel different.
The HP Envy X2 is quite thicker and heavier than the Microsoft Surface Pro 3. Unlike Microsoft Surface Pro 3, the Envy X2 is available in two screen sizes - 13.3-inch and 15.6-inch.
While the 13.3-inch version boasts a screen resolution of 1366 x 768, the 15.6-inch model features a display with 1920 x 1080 pixels.
The specifications of both the devices also stand apart from several aspects. HP offers the buyer the configuration of Envy X2. The price will symmetrically go higher according to the choice of the hardware. Meanwhile, the OEM has announced the hardware specifications of the basic 13-inch model which will retail at 799 US Dollars while the 15-inch model will start at 749 US Dollars.
The 13-inch model features an SSD, otherwise both the variant features remain the same - Intel Core M-5Y10 or 5Y70 processors, 4 or 8 GB RAM options and Intel HD graphics. The 15.6-inch ENVY x2 is .58 inches thick and the 13-inch Enxy X2 is .54 inches thick, so these tablets are not the thinnest devices around but they come with a smart price tag.
HP has made some significant changes including an SD slot at the bezel, Beats Audio speakers, and an impressive keyboard design. And for making it better, HP has featured the Bluetooth-powered keyboard, which Microsoft missed. The keyboard can be detached from the tablet while using.