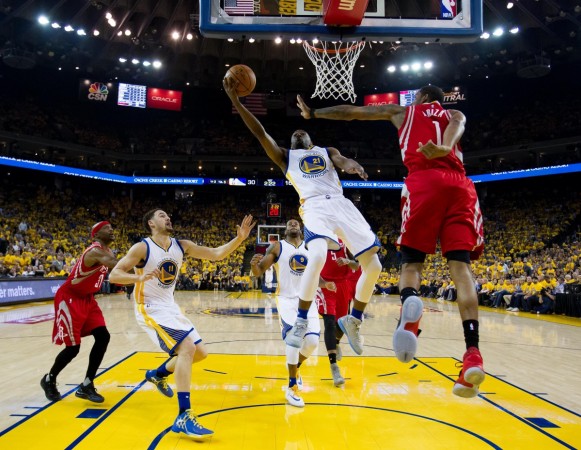 The 2016 NBA Playoffs have begun and the schedule hints at a tight season. Those of you who don't have a cable connection while travelling can live stream the matches on your mobile phones. There is online streaming option for iPhones (iOS devices) and Android handsets.
NBA TV will broadcast the first round games, while TNT will broadcast games between Sunday and Thursday, games on Friday and Sunday will be shown on ESPN, and ABC will broadcast games played on Saturday and Sunday.
The best option to watch the NBA Playoffs is opting for Sling TV service subscription. A $20 subscription gives access to several channels, including ESPN, ABC and TNT. Download SlingTV app for Android and iPhone to initiate the live streaming of NBA games. Official ESPN app can also be downloaded for both Android and iOS devices.
It may be noted that ESPN will broadcast the Eastern Conference Finals, while TNT will host the Western Conference Finals. ABC channel has got the exclusive rights to broadcast the NBA Finals.
The 2016 NBA has witnessed the Golden State Warriors creating history in NBA by scoring 73 wins and 9 losses this season, breaking the Chicago Bulls' 72-10 previous record. It has entered the Conference Semifinals after defeating Houston in the first round of the Playoffs. However, it is to be seen if it will translate the phenomenal run into lifting the cup.
San Antonio, Oklahoma City Thunder, and Cleveland Cavaliers have progressed to the Conference Semifinals.