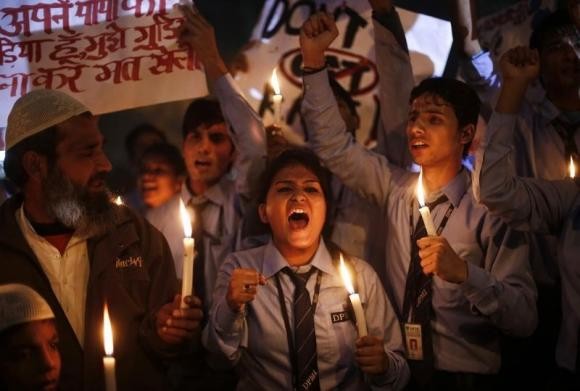 Don't want to get 'eve-teased'? Then dress decently, avoid late nights, and of course, be "well-behaved" – these are some of the archaic tips posted by the Salt Lake City police in Kolkata on their official website.
The city police of Bidhannagar, also known as Salt Lake City, one of the most posh areas in Kolkata, put out an advisory titled 'Tips on How to Prevent Eve-Teasing' on their website, in which they have listed prudish and downright silly advice to women on safety.
At the top of the list is the age-old, patriarchal advise – 'Dress Decently'. It is followed by 'Keep emergency numbers on speed-dial', learn 'Self-defense', and an odd-sounding tip that states 'be aware of people around'.
But what further reflects the misogynistic mentality of the city police, meant to ensure safety of women instead of playing the over-bearing preachers, are the next 'safety tips' – 'Be well-behaved' and 'Avoid Late Nights'.
These measures are nothing short of what is sounded off by khap panchayats across rural areas in the country, and Salt Lake City being a busy, posh area in the metropolitan city of Kolkata, this makes the police stand out as completely outdated.
The deputy commissioner of police, detective department, Bidhannagar City Police, Kankar Barui, in fact defends the advisory, saying, "I have put up the tips. There is nothing wrong with them. One should behave appropriately according to where you are," as reported by NDTV.
This advisory, which has apparently been taken off the website, has not gone down well with women's rights groups, and in general, with all women.
"Instead of taking steps to make the city safe for women, at all times, ensuring safe transport for women, asking men to stop harassing and behave themselves and take men to task, the entire blame and onus of safety is being put on women," activist Anuradha Kapoor told NDTV.
The 12-point guidelines list also includes 'Avoid going in isolated places', 'Stay in groups', 'Walk in well-lit and frequented areas', and the corny-sounding tip – 'Be street-smart'.
It looks like the police just stopped short of telling women to stay at home if they want to be safe.