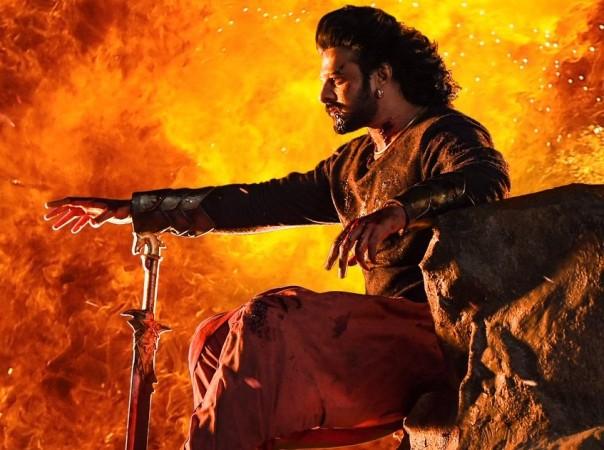 After setting the box office on fire in India in multiple languages, SS Rajamouli's magnum opus Baahubali 2 is ready to win the hearts of fans in Japan and Russia. The movie will be dubbed in Japanese and Russian and the teasers have been released online.
The teasers of Baahubali 2 try to project some of the best moments in the film. Once again, it is undoubtedly Prabhas, Anushka Shetty and Rana Daggubati, who steal the show.
Japan Release
The Japanese version of Baahubali 2 will release on December 29. The makers have planned for a 'scream screening' of the film. "In Japan, usually the audience must be very quiet while watching movie in the theater. However, this events allows you to enjoy the film in the way you want! Instead of watching the movie quietly, you can yell, call, clap your hands and sing along!" a press release created for the movie promotion read about the screening to be held in Tokyo.
In Russia
The movie will reportedly hit the screens on January 11. More details about the release plans are expected to be revealed closer to the release date.
The movie, which has Prabhas, Rana Daggubati, Anushka Shetty and Tamannah Bhatia in the leads, is a two-part series, directed by SS Rajamouli and bankrolled by Shobu Yarlagadda. It has minted over Rs 1,700 crore at the worldwide box office.
The release of Baahubali 2 in Japan will give a golden opportunity for the film to surpass the collection of Aamir Khan's Dangal, which minted over Rs 1,900 crore at the worldwide box office. If SS Rajamouli's film can beat this record, it will get the credit of being the highest-grossing movie of all-time in the history of Indian cinema.
It has to be also whether Baahubali 2 will reach the Rs 2,000-crore mark, a feat no Indian film has achieved to date. So far, the Prabhas and Rana Daggubati-starrer has minted over Rs 1,700 crore.