We have seen Sushant Singh Rajput mimic MS Dhoni on the big screen in the latter's biopic to astonishing levels of perfection. Quite a few were blown away by the dedication Farhan Akhtar showcased for his role in the movie Bhaag Milkha Bhaag, which shed light on the legendary athlete Milkha Singh's struggle to the top of the world.
It's now Shraddha Kapoor's turn to sweat it out as she is trying to give her best for the role of Saina Nehwal in the shuttler's upcoming biopic.
Also read: From Saina to Bindra, 7 upcoming biopics on Indian sports stars you shouldn't miss
The Bollywood beauty is now training with the London Bronze medallist herself under the supervision of Dronacharya Award winning-coach Pullela Gopichand.
Saina took to Twitter on Friday to share a photograph from one of their training sessions at the Pullela Gopichand Academy in Hyderabad.
Notably, the former world number one, who had a fallout with Gopichand, recently returned to Hyderabad to resume training with the celebrated coach, who was instrumental in her bronze-medal winning run at the London Games in 2012.
Saina had been training in Bangalore from 2014 under Prakash Padukone Badminton Academy coach Vimal Kumar. She patched up with Gopichand after winning her second World Championships medal -- a bronze -- in Glasgow last month.
Shraddha, who is known for her roles in OK Janu and Aashique 2, had revealed earlier that the Saina biopic would be one of her toughest roles. The preparation for the film would be "very, very challenging," she said. However, with Gopichand's inputs, the B-Town sensation is likely to find it easier when it comes to impersonating the badminton great.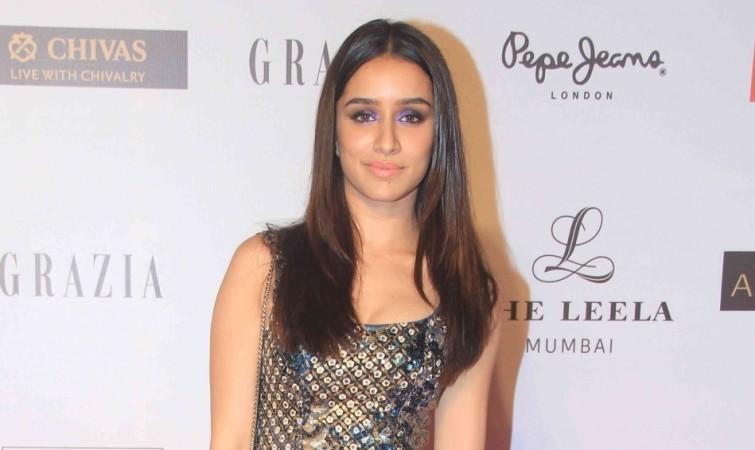 Notably, Saina had wanted Deepika Padukone, the daughter of badminton legend Prakash, to play her role in the biopic. However, the Hyderabad shuttler said she was happy with the choice of the lead actor for the film, which will be directed by noted screenwriter Amol Gupta.