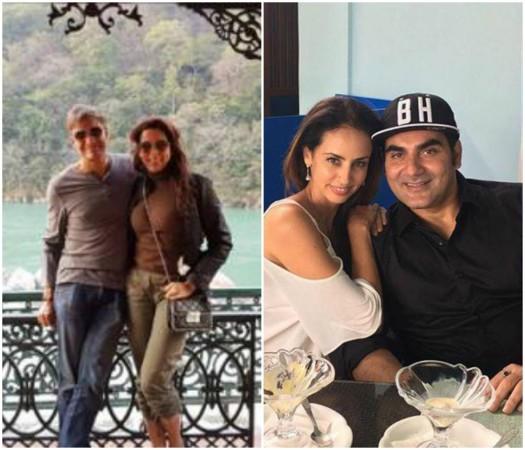 Kabir Bedi's daughter Pooja is reportedly dating Maneck Contractor. A leading tabloid reported that the two are together since the last few months. Pooja Bedi has also shared a few pictures with him on her social media account.
Pooja Bedi and Maneck Contractor are both from the same school — The Lawrence School, Sanawar.
"He is based in Goa and was opening a restaurant there. When he posted that on our Whatsapp group, I replied to him that I will surely visit his restaurant. I visited Goa last year. I've a home in Goa, which made it easier for me to stay over there longer," Pooja told Tellychakkar.
Maneck, who lives between Goa and Mumbai, was earlier married to Yellow Mehra.
Does the name ring a bell? Yes, Yellow Mehra is the same Goan girl Arbaaz Khan was spotted with. Although Arbaaz or Yellow have never accepted it, rumors of them dating never died. When a leading tabloid contacted Yellow's ex-husband Maneck Contractor to talk about Arbaaz, he said: "Yellow and I are on very good terms. So, I won't comment on this. She is not looking for any publicity."
Arbaaz Khan had clarified to DNA After Hours about his relationship with Yellow. He said: "If you are talking about Yellow, she is just a friend. She is somebody who I meet when I go to Goa. She owns a restaurant. Alexandra – That's my friend. I am dating, yes. But we are not... As of now, there is still a long way to go."
Yellow and Maneck have a son too.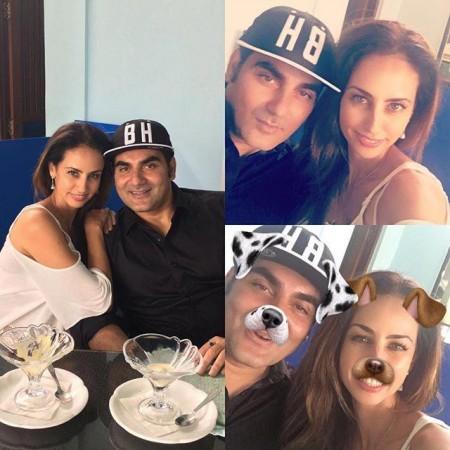 So, there could possibly be a situation where we could spot Arbaaz and Pooja partying together in Goa probably! Let's wait and watch.
Talking about her boyfriend Maneck, Pooja said: "There are incredible comfort and similarity with him. There's effortless mingling in each other's lives. He is a wonderful human being. I've been in multiple relationships in the past, so I've learned what is important and what is not."
"With Maneck, I can't find one thing about him...his personality and his way of being, that I feel is not in synergy with the way I feel and I would not like to be a part of my life. He is a very decent and honest man... just like how Parsi's are. It's so wonderful to meet and get to know him. It's not a traditional role-based relationship. My life feels incredible, balanced and content. I'm really enjoying my time with him."