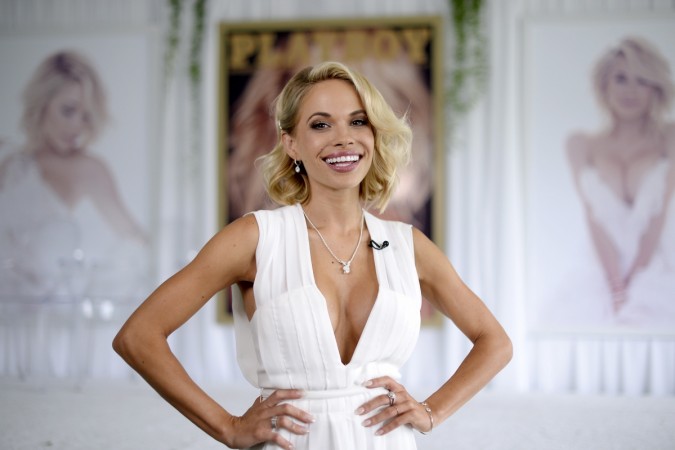 In the days since Playboy model Dani Mathers posted a picture of a nude woman at a gym, her life has changed dramatically. The 29-year-old Los Angeles resident not only faces immense hate on social media, she is also under LAPD's investigation for disseminating private photos.
On Friday, July 14, Mathers uploaded a picture of a woman taking a shower at the L.A. Fitness gym and captioned it: "If I can't unsee this then you can't either." The picture went viral and the hate ensued for many reasons. Twitter users lambasted the model for posting a picture without the person's consent. Angry men and women attacked her for mocking and fat-shaming someone who doesn't fit the model's idea of how a woman's body should look like.
A recent Facebook post by pharmaceutical representative Christine Blackmon drove home the point that women, no matter how different their shape and size, are beautiful. Blackmon's nude photo in all its "lumpy, bumpy glory" symbolised a proud acknowledgement of one's body, something that women honour.
"That's all that woman was trying to do and you violated her. Shame on you," Blackmon wrote on her Delicate Flower page on Facebook.
Although Mathers has since apologised for posting the picture, she is still dealing with the consequences of her action. The model, who was named "Playmate of the Year" 2015, was immediately banned from all of L.A Fitness gyms.
Furthermore, she lost her job at the Los Angeles radio show "Heidi and Frank," where she appeared for years before the Snapchat incident.
Mathers' harshest critics on social media, the same space which allowed her to post the picture, recently started a petition to try her in court. A Change.org petition by Brooklyn resident Jessica Perez reads, "While Ms. Mathers has since apologized for her offense she needs to be brought to court with criminal charges as she has committed a criminal act."
According to the latest news, Mathers has enlisted the services of Michael Jackson's former lawyer, Tom Mesereau if she is prosecuted. But a recent TMZ report claims that the case against Mathers could be strong only if the victim does come forward.