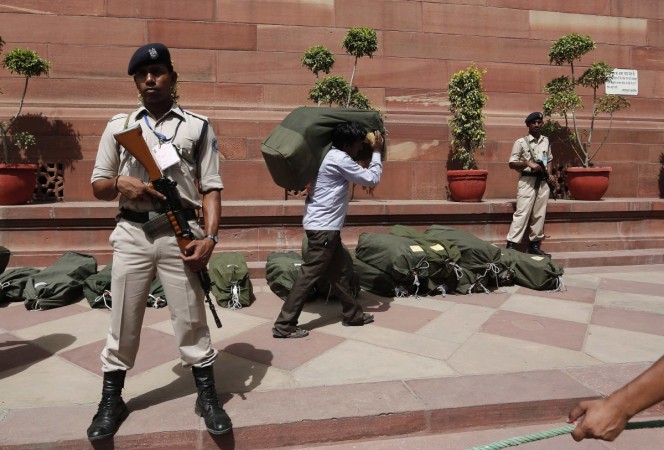 On 10 July, Finance Minister Arun Jaitley proposed to reduce customs duty on several products, but raised excise duty on others.
Cheaper products: Cosmetics, soaps, certain drugs, apparels, computers and laptops, imported electronic gadgets, mobile SIM cards, LCD television sets below 19 inches, several ornamental stones and footwear.
Expensive products: Tobacco products, carbonated and sugary drinks, besides imported steel items.
The Hindu pointed out the tax structure of tobacco products in India.
"Since longer cigarettes attract more tax, consumers shift from longer cigarettes to shorter ones to escape higher taxes," The Hindu quoted IIT Jodhpur Assistant Professor Dr Rio John.
"Increase in tax is not uniform across lengths. Because of that, all kinds of product substitution take place," he added.
On Thursday, shares of ITC surged as Jaitley announced to hike excise duty on cigarettes by 11 to 72 percent. Price of ITC stock was recorded at ₹342.15 with profit of 0.19 percent.
Besides, real estate stocks gained on Thursday's trading, after proposal of reducing the minimum paid up capital requirement of subsidiaries from $10 million to $5 million.
"Various incentives that have been provided will enhance the growth prospects of the real estate sector, even further. To begin with, REITs being awarded a pass through status will attract significant investments into the sector which is the need of the hour," First Post quoted Shishir Baijal, chairman of Knight Frank India
An allocation of ₹7,060 crore indicates that equal attention has been paid to infrastructure growth which is often inter-linked with demand for real estate. Various other monetary incentives such an allocation of ₹4,000 crore towards affordable housing backs the present government's vision of providing housing to all by 2022," he added.
On Thursday, among 13 BSE Realty stocks, only two fell while the rest surged. Stock price of BSE Realty was recorded at 2009.72 points with an increase of 95.03 points and 4.96 percent.
However, Biocon chief Kiran Mazumdar tweeted that:
Good directional stuff but no bold reforms announced by FM in #Budget2014 so far. Infact script sounds same as before! Hope Part 2 is better

— Kiran Mazumdar Shaw (@kiranshaw) July 10, 2014
Whereas, the Sensex and Nifty fell during closing hours on Thursday. BSE Sensex was recorded at 25372.75 points with plunge of 72.06 points, while NSE Nifty fell by 17.25 points at 7567.75 points.
''I believe the current scenario is different from the past and the Indian economy is on the verge of revival," The Economic Times quoted Right Horizons Financial Services equity strategist Tushar Pendharkar, "Therefore, I don't see any significant fall after the first Budget of the new government. However, I believe that it would remain stable in the long run,''
On other hand, Jaitley's proposal of FDI in e-commerce had the following response from industrial sector:
"Liberalisation of FDI in e-commerce sector will provide the much-needed certainty to foreign players and to a sector that has the promise to provide increased commerce and generate employment in the country," Hindu Business Line quoted Sandeep Ladda, technology leader at PwC India.
"This will also provide boost to the sector and create healthy competition so as to benefit all - consumers, government, e-commerce players, and retailers in general," he added.
Read Twitter responses from individuals and organisations on Budget 2014:
Broadband connectivity, online classrooms in rural areas while there are no girl toilets, no infrastructure &abysmal facilities. #Budget2014

— Hansal Mehta (@mehtahansal) July 10, 2014
#Budget2014 : heard something good just now: Govt will launch "Save girl child" and "educate girl child" programme . #India #gender

— Stella Paul (@stellasglobe) July 10, 2014
@igoy_k I agree this is shit. Now the bjp is doing in gujrat. Why giving money to state government when it is a state project.

— Rachit Gupta (@rachitattweet) July 10, 2014
Government to print currency notes with #Braille features to aid the visually challenged. #Budget2014 — Bloomberg TV India (@BloombergTVInd) July 10, 2014
#Budget2014 focuses on agriculture sector. It has made TVs cheaper, so u can watch Kisan TV in high definition

— Raghav Chopra (@AarSee) July 10, 2014