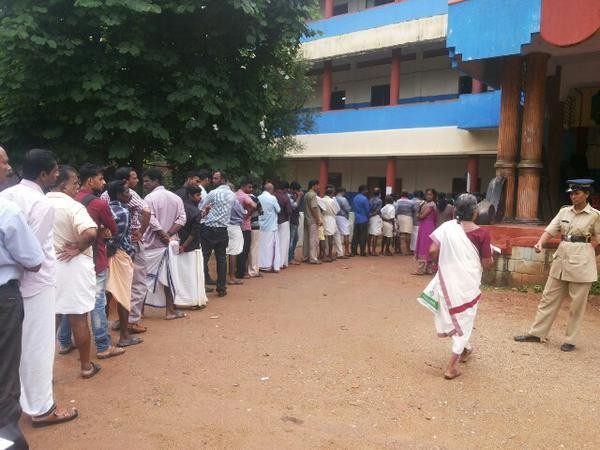 The Kerala civic polls 2015 was noted for the saffron surge by the SNDP-supported Bharatiya Janata Party, which has eaten into the voteshares of the major coalitions - UDF and LDF.
However, there are other political outfits that has made mark in the local body election such as Pembillai Orumai, created by tea plantation workers following the Munnar stir last month, and the Twenty20 party, fielded by one of the largest private sector firms in Kerala.
Pembillai Orumai leader Gomathi Augustine, an ex-AITUC activist who led the historic stir over wage hike, won in Devikulam block panchayat.
On the other hand, Twenty20 of Anna Kitex Group of Companies won in Kizhakkambalam gram panchayat. The private firm decided to field candidates over alleged indifference from the local leaders.
Twenty20 contested in all the wards of the panchayat. Over 90% votes were cast across 19 booths, TV reports said.