As we all know OnePlus 5 is currently running on Android 7.0 Nougat software, but now One Plus has officially announced to upgrade the smartphone to Android Oreo in the coming days. Earlier this week One Plus already started rolling out the update for the OnePlus 3 and 3T models. The next device in the lineup is OnePlus 5.
Along with the new features, major improvements and several fixes, the OnePlus 5 will also receive Face Unlock feature just like the OnePlus 5T.
According to Android Authority reports, Face Unlocking feature is becoming an industry standard as brands are focusing on pushing buyers towards security along with bezel-less display and dual camera feature. One Plus too offers the same Face Unlocking feature like Apple iPhone X in its latest OnePlus 5T model. It's expected that the older models will receive the feature soon with the Oreo update.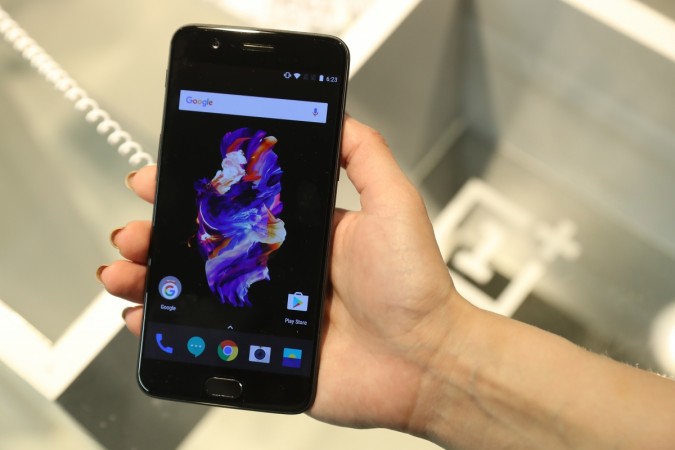 There will be no changes to the Face Unlocking feature, it will work same as it is working on One Plus 5T. Users can either add face data while setting up the device or they can do it later. Once the feature is enabled, users can choose to unlock their device by pointing the phone's front camera at their face without any additional swiping on the screen or putting in the passcode.
One of the caveats of Face Unlock is that it does not function seamlessly in low-light situations. As there is no special hardware to facilitate recognition in dim-lit situations, the feature relies on software, which, the company reportedly warns, is less secure than the fingerprint sensor.
One of the clauses of Face Unlock is that it doesn't work flawlessly in low-light circumstances. Well, there is no dedicated hardware to recognise the face in a low-light situation. The company itself is reportedly warning users that Face Unlocking feature is less secure than the fingerprint scanner.
In addition, OnePlus 5 will receive all the features of Android Oreo including Notification Dots, Picture-in-Picture mode for multi-tasking, Instant Apps, and a set of new emojis among others.