Nearly a decade after the likes of Akshay Kumar, Salman Khan, Sunil Shetty, Ajay Devgan and John Abraham turned action films into a mainstay in Bollywood, a new crop of youngsters is taking the genre to a whole new level. It's not just about the action choreography alone, but also the manner in which they are pulling off staggeringly difficult stunts with ease that has led credence to the belief that Hindi cinema has found its new-age action heroes. And the emergence of stars like Tiger Shroff, Vidyut Jamwal and Sooraj Pancholi is proof enough that the age of action hero has already begun and thriving in Bollywood.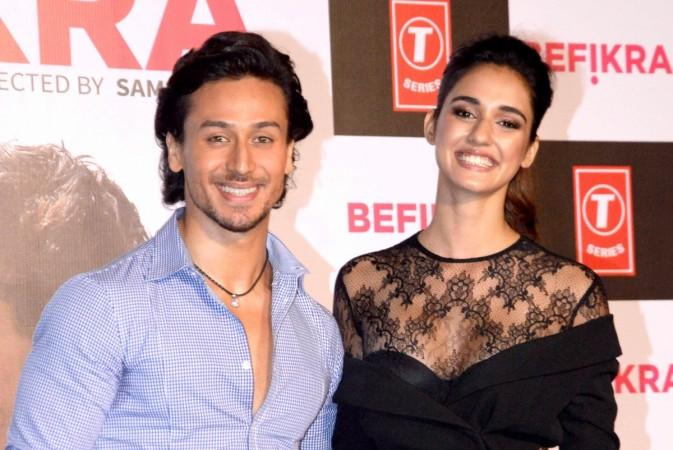 Tiger Shroff
The first among the lot is Tiger Shroff, son of Jackie Shroff. Tiger is one of the most athletic and agile stars in showbiz today. Right from his debut film Heropanti to his recent outing Flying Jatt, the actor has showcased his prowess in pulling off gravity-defying action sequences.
Take his second film Baaghi for instance. The film, which is partly inspired from a blockbuster Telugu film Varsham and Indonesian martial arts epic 'Raid : The Redemption', has Tiger Shroff bringing down an entire mafia clan in a building with his stunts and the actor pulled it off and how! Whether it's a high heel kick or a somersault, Tiger Shroff is showing the way for other debutants about how it's done.
The actor, who'll next be seen in Baaghi 2, is said to be training with Hong Kong action choreographer Tony Ching, who has worked on Chinese martial arts epics like Shaolin Soccer. During a recent media interaction, when he was asked about his inspiration behind pulling off such daredevil stunts, Tiger said: "Whatever I am today is because of Jackie Chan. He is my inspiration, especially for action sequences. I haven't achieved 1% of what he has achieved, but I try to work hard and be creative in action sequences like Jackie."
Vidyut Jamwal
Then, there's Vidyut Jamwal, who started off as a supporting actor and became an action hero to reckon with post the success of Commando in 2013. His latest film Commando 2, which is slated for release on March 3, has him playing the role of a special agent on an undercover mission, and if the trailer is anything to go by, the actor has left no stone unturned to stun us with his kicks and jumps. Trained in Kalaripayattu, Vidyut once went on record to say that he doesn't want to do a film which has no action.
"I am born to do action. I can't see myself doing anything else. It is not a good thing to say but I want to be typecast as an action hero. I don't want to do a movie that has no action." His stunts are so authentic that the actor is said to have left a Hollywood-based stunt director impressed with his style. "I do all the stunts by myself and we didn't use any ropes in Commando. And the action has only gotten bigger and better in Commando 2," Vidyut told the media recently.
Sooraj Pancholi
Sooraj Pancholi, son of former actor Aditya Pancholi, is another star kid on the block who impressed quite a few with his action sequences in his debut film 'Hero'. Ahead of his debut, Sooraj was mentored by Salman Khan, who apparently took a keen interest in building the actor's career. By the time Sooraj and his co-star Athiya Shetty began shooting for Hero in 2015 both of them were so well prepared that they insisted on doing all the stunts without using a body double.
Another actor who's going to join this list is Mustafa, son of Abbas (of the Abbas-Mustan duo). The newbie is all set to make his debut in a romantic thriller 'Machine'. Abbas-Mustan's films are known for their daring stunt scenes and Mustafa looks well-set to carry forward this legacy going by what we've been shown in the film's trailer so far.
A long time ago, Akshay Kumar (and later John Abraham) was the only poster boy of action films in Bollywood. Today, the reigning action heroes are pushing the bar even higher with their skills. Surprisingly, quite a few actresses too have jumped on to the bandwagon of this action genre. Taapsee took everyone by surprise in Neeraj Pandey's Baby and her upcoming film, Naam Shabana has her playing a spy. Ritika Singh, a former mixed martial artist, is another actress who has found a place in this elite league post her debut in Saala Khadoos.
The success of some of the recent true-blue action films like Baaghi and Commando proves that the genre is here to stay and the actors will continue to thrive in the days to come. The only question is how many more will join this league of action heroes.