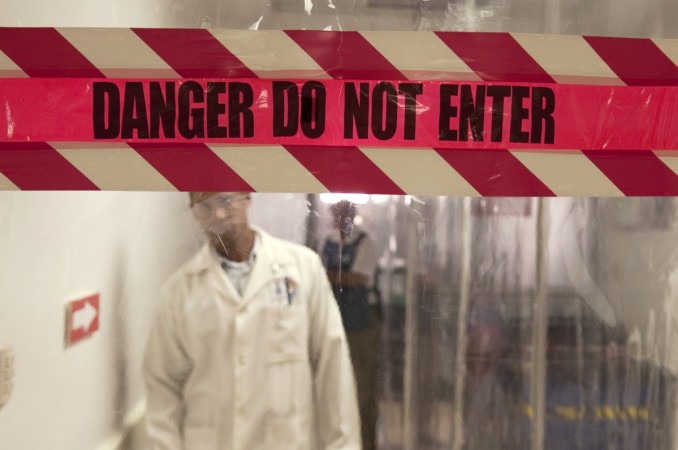 A grave mistake at the Centers for Disease Control and Prevention in Atlanta, United States, has led to the exposure of at least one laboratory worker to the deadly Ebola virus, while at least a dozen employees where in the vicinity.
Samples of the Ebola virus, which has killed more than 7,500 people in West Africa, were handled in a less secure laboratory at the research centre, as per reports. The laboratory technician exposed to the virus is now being examined and will remain in quarantine for 21 days.
Samples of the live Ebola virus, mistaken to be killed virus, were sent across the research centre from a highly-secured lab to another less-secured room not equipped to deal with the live virus on Monday.
The technician who handled the sample in the second room did not have complete protection as he was not wearing a face mask, thus exposing him to the virus that spreads through contact with body fluids, according to The New York Times.
Several other employees at the centre also entered the room unaware of the presence of the deadly virus. The human error was identified only on Tuesday, and comes in the back of previous accidents and mistakes at the research centre in recent months, when samples of anthrax were mishandled.
However, officials at the CDC have assured that the public is not at risk from the virus.
"At this time, we know of only the one potential exposure," CDC Director Tom Frieden told The Washington Post.
The researchers at the lab are studying whether the strain of Ebola virus that has killed thousands is deadlier than the previous strain.