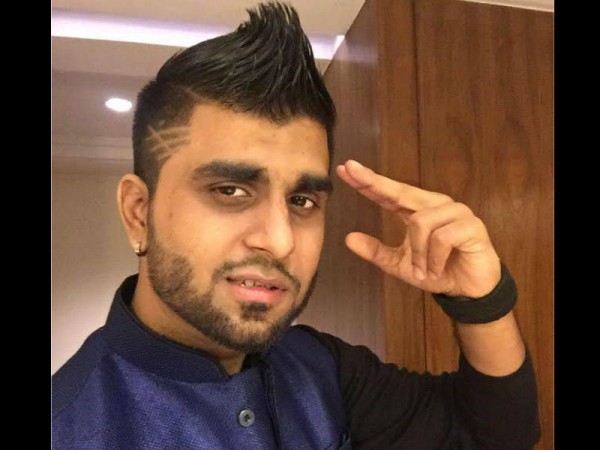 The song video "Jaaneman Aah," starring Varun Dhawan and Parineeti Chopra from "Dishoom," became much popular soon after it was released. It was live on July 12 and it is little short of 10 millions views on YouTube.
Varun and Parineeti's sizzling chemistry, coupled with the flirty lyrics, resembled the 90s trend and "Jaaneman Aah" became a hit. Singer Aman Trikha too received a lot of appreciation for the track.
In an exclusive interview with International Business Times, India, Aman said that though Varun and Parineeti's chemistry was a big factor, the song itself was catchy enough to become a hit. The young singer also talked about pay disparity, if any, singers face in Bollywood, his source of inspiration, his upcoming projects and lot more.
Check excerpts from the interview here:
International Business Times: Released on July 12, the song video "Jaaneman Aah" is about to reach 10 million views on YouTube. Are you happy with the response?
Aman: Yes, very much. The kind of appreciation and acknowledgement it got is overwhelming. Young ones as well as the elderly people are loving the song.
IBT: The song has some cheesy lyrics and resembles 90s trend. Were you confident that it will hit the bull's eye or were you sceptical about it?
Aman: I was absolutely confident. I know that the song has the typical 90s wala masala flavour. Such songs always create much anticipation among the people. This was in fact the only song from "Dishoom" for which a teaser was released before the full song. So, the producers really wanted this song to become viral and for that you need to make those kind of lyrics to catch people's attention immediately. It got attention because it was something out of the box. Even a top honcho of any company would say 'jaaneman aah..gaale lagja' to someone he loves and a rickshawala would also say the same (laughs).
IBT: Do you think the song was good enough to become a hit or it was Varun Dhawan and Parineeti Chopra's presence that did the trick?
Aman: Obviously Varun and Parineeti's presence played a big role but the song itself is so powerful and has a masti in it. So you can feel the masti and madness from the audio itself. Also they have danced their heart out and everything has been so perfect. It was a very good balance of all the elements. Their presence was worth but they also got motivated by the song. They had first heard the song and it went so deep in their systems that it reflected in their performance.
IBT: There has been a notion that male actors are paid more than female actors in Bollywood. Does this pay disparity prevail in singing industry as well?
Aman: I don't think so. I don't think singing industry also works like this. Every singer, whether male or female, is charging according to his or her profile. If one has more hits, that person can obviously charge more. Moreover, recording actually doesn't give an artist so much of finance these days. It's actually all the live shows and concerts that bring the money.
IBT: Whom do you consider as your inspiration?
Aman: There are a Lot of people. Mohammed Rafi, Kishore Kumar, Manna Dey, Lata Mangeshkar, Asha Bhonsle, Jagjit Singh and in recent times Sonu Nigam, Rahat Fateh Ali Khan. I have been listening to all kinds of genres from my childhood. One can learn so much from them.
IBT: Who are your most favourite singers?
Aman: Lata Mangeshkar, Shreya Ghoshal and Mohammed Rafi. If you ask me from outside India, Michael Jackson and Bryan Adams are my favourites.
IBT: Whom do you consider as your toughest competitor among the current lot of Bollywood singers?
Aman: Everyone is a competitor. There are so many good singers like Arijit Singh, Armaan Malik. They all sing so well. At the end of the day, everyone should get what one deserves.
IBT: Tell something about your upcoming projects.
Aman: There are a lot of projects lined up. I have sung a very beautiful ghazal for an upcoming movie "Father," starring Narendra Jha. There is a project on Yakub Memon's life and I have two songs in that. Another movie called "Dil Sala Sanki," starring Jimmy Shergill, in which I have songs. In addition, I record three to four songs on average everyday, but it is not yet confirmed which song will go in which project.