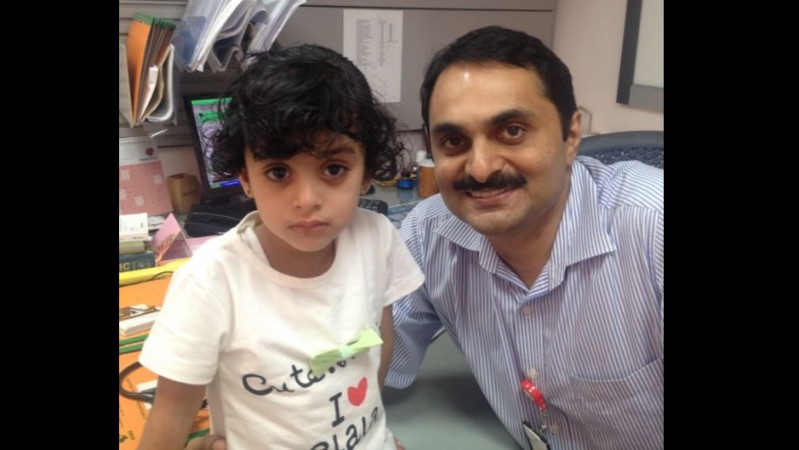 A four-year-old girl from Oman, Fathima, is in India these days to see doctors at the Kerala Institute of Medical Sciences (KIMS), Thiruvananthapuram, and also to get herself checked up after she survived the rarest of the rare case of childhood cancer four years ago.
The cancer, called Bilateral adrenal neuroblastoma, affected both her adrenal glands. It has been seen only in 50 patients globally until now.
In 2014, a seven-month old Fathima underwent a surgery, which was conducted by Boben Thomas, the medical and paediatric oncologist and S. Venugopal, the head of paediatric surgery, at KIMS.
Fathima was started on chemotherapy and another surgery was conducted later to increase her survival chances.
Four years later, she has been declared cancer-free after a check-up was conducted last week at KIMS.
"We did some scans on Fathima and she did not show any signs of cancer. Although the cases of neuroblastoma are seen in infants, the case where cancer affects both the adrenal glands is extremely rare. Because of such less incidence, we do not exactly know what is the success rate of the surgeries that are conducted in such patients," Boben Thomas told the International Business Times, India.
He said that Fathima is fit now and is back to being a normal child.