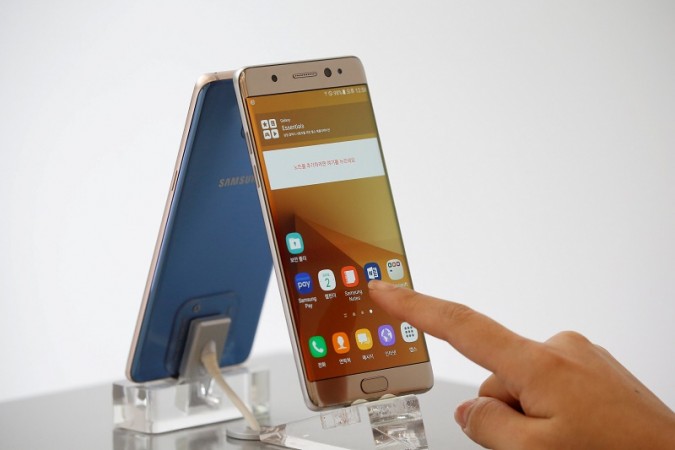 Samsung has found itself in hot water with recent release of the Galaxy Note 7. With all the great features aside, the 2016 flagship has a major flaw in its battery, causing the handset to explode. As a result, the company has stopped the sales of the handset and it is voluntarily replacing the faulty units.
Instead of living under the fear that your Samsung Galaxy Note 7 might explode anytime, here's a way to identify if the handset is equipped with a faulty battery, which according to the company is a result of a "very rare manufacturing process error."
On Friday, Samsung Australia confirmed that the replacement stock of the Galaxy Note 7 will be available to customers from Sept. 21. But the Korean tech titan also gave instructions on how to find out if the Galaxy Note 7 requires a replacement or at a risk of exploding.
How to identify a fire-prone Galaxy Note 7?
The identifiers for a faulty Galaxy Note 7 can be found on the box, in which the device came. Find the sticker where the device's IMEI number is printed on the box. Look for a small black square on the white barcode label and a blue letter "S" printed with a white circle background as shown in the picture below.
If you find these indicators, then your Galaxy Note 7 needs a replacement.
While this identification method was released by Samsung Australia, it is likely that this method will be used in other markets around the world to help identify Galaxy Note 7 with faulty or safe batteries.
Another way is to simply search your handset's IMEI number through Samsung's database to identify if the Galaxy Note 7 is safe or not. Currently, Samsung has set up such a database for customers in China and Hong Kong, and it will be available in Australia once the replacement stock is available.
Samsung has committed to a two-week deadline to start sending out the replacement stock across the globe. The Galaxy Note 7 was expected to go on sale in India on Sept. 2, but the recall has delayed its launch in the country.
Samsung has received 34 reports of exploding batteries in the Galaxy Note 7. It has also forced some airlines to ban using or charging the device during flight in India, Canada, Australia, Japan and the United States.