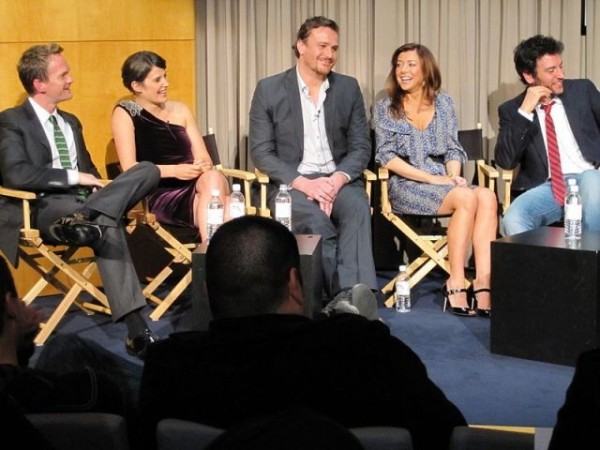 It has been days since "How I Met Your Mother" came to an end, but a section of fans are still disgruntled about the ending of the series that showed Tracy dying and Ted and Robin reuniting. But fans will soon have a reason to rejoice because the creators will be incorporating an alternate ending in the series' DVD.
Carter Bays, co-creator of the series, on Friday tweeted about the alternate ending, which is simply edited differently than what was aired on Monday.
"If you didn't like the finale, I guess that happens. We tried something and it didn't connect with you. I hope we're still friends," Bays tweeted.
"So anyway, here's a bit of news: 16 days ago today we were in the HIMYM edit room, trying to decide between two very different endings.
"We only shot one script, but through edit room magic we had two possible outcomes for the series. We chose the ending we chose and we stand by it. But we loved the other version too," he added.
It is not immediately known what the alternate ending will be, but fans are rooting for a happy ending for Ted and Tracy, the mother who was shown as dead when the series came to an end.
Although the producers as well as 20th Century Fox TV have refused to comment on the particulars of the happy ending, Deadline reported a source describing it as a "happy ending."
Will it involve the mother staying alive, and a happy marriage for Robin and Barney?
A YouTube fan recently created an alternate ending that showed Ted spotting Tracy holding the yellow umbrella. As a train whizzes by, the voice-over says, "And that, kids, is how I met your mother."
But the video was soon removed over copyrights issues.
Unhappy with the ending of HIMYM, a section of fans had also launched an online petition asking the creators of the series to reshoot the ending. And the news of an alternate ending has fans tweeting that sometimes complaining pays off.
(Edited by Vanilla Sharma)