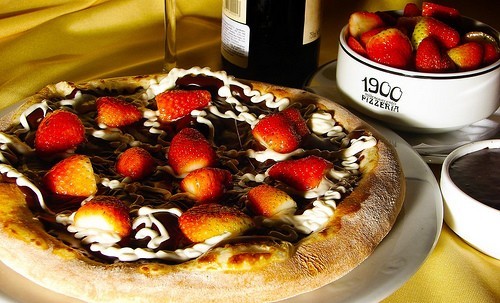 With Dominoes being the world leader in pizza deliveries and Pizza Hut having more than 12,580 stores in over 90 countries, the Italian-origin baked food item is among the most consumed junk foods in the world.
A team of scientists, including Dr Emilie Combet, Amandine Jarlot and Kofi Aidoo of Glasgow Caledonian University had recently analysed a total of 25 Margarita pizzas.
The British scientists realised that no one till date had noticed that many essential vitamins and minerals are either very low or completely absent from a pizza. "From a nutrition and health perspective, they (pizzas) are hazardous junk," Professor Mike Lean, a physician and nutritionist in the School of Medicine at the University of Glasgow, told PTI.
Eight out of those 25 pizzas had too much saturated fat while only two boasted of a desirable level. Six of them contained too much total fat. The sodium level in most of the pizzas was significantly over the recommended limit and nine containing more than 1g per 600 kcal per serving. None of the 25 pizzas met the recommended value for iron, vitamin C or vitamin A.
"Traditional pizza should be a low-fat meal containing at least one portion of vegetables, so mainly made from ingredients associated with better cardiovascular health. However, to enhance shelf-life, commercial pizza recipes today include much more fat and salt than desirable," Professor Lean added.
Hence, the team of researchers joined forces with an industrial food producer to constitute a healthy nutritionally-balanced meal.
They claimed that the 'nutrionally balanced' pizza was cooked with reduced salt, whole-wheat flour, a small amount of Scottish seaweed to provide flavour, vitamin B12 and fibre, iron, vitamin A, vitamin B12 and iodine, red peppers that provide the extra vitamin C.
Researchers took the pains to adjust the proportion of bread base to Mozzarella cheese to achieve the correct amounts of the carbohydrate/protein ratios/fat and minimise saturated fat content.
This pizza was analysed in the laboratory and underwent a taste test with both children and adults in the public approving it for taste and attractiveness.
Currently, the world's first nutritionally-balanced pizzas is available in three flavours in various UK supermarkets.