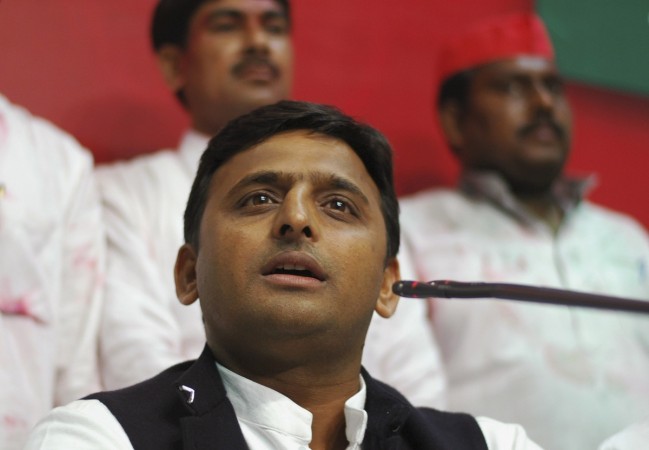 Ahead of the elections, political parties will be on their toes to woo voters with their best offers. In Uttar Pradesh, Chief Minister Akhilesh Yadav-led Samajwadi Party is making one such offer ahead of the 2017 legislative assembly election.
Residents of UP are being offered free smartphones as a part of "Samajwadi Smartphone Yojna" by the ruling party. While this scheme aligns with the Digital India initiative, the success of it depends on whether Yadav's party wins in the upcoming election.
The smartphone distribution scheme is valid only in UP and the recipients must be residents of the state. The online registration process for the scheme started on Monday through a dedicated party website, which has a motivational tagline "world's biggest attempt to bridge digital divide."
The website is unstable as most pages fail to load most of the time. The website has a FAQs page to explain the details of the scheme. We managed to briefly take a look at the FAQs section before the page expired and failed to load again.
Applicants of the "Samajwadi Smartphone Yojna" must be 18 years of age or above as on January 1, 2017, and supporting documents must be submitted before November 10 – the last day of registration.
Applicants must also have a minimum qualification of matriculation (Class 10 pass out), and have an annual income of less than Rs 6 lakh. Supported documents are necessary to prove income status.
Finally, applicants must submit a working telephone number (self or a family member's) to be contacted when necessary.
While the new scheme is a clear indication to lure voters, the Allahabad High Court dismissed a PIL challenging the party's free smartphone distribution scheme on the grounds of lack of any provision that prevents political parties from doing so.
The move was widely criticised by the public on Twitter. #SamajwadiSmartPhone was also briefly trending on Twitter.
This isn't the first time that Samajwadi Party has offered free electronic devices. In June, the political party announced "Free Laptop Yojna" to provide free laptops to UP's select students from class 10 and 12.