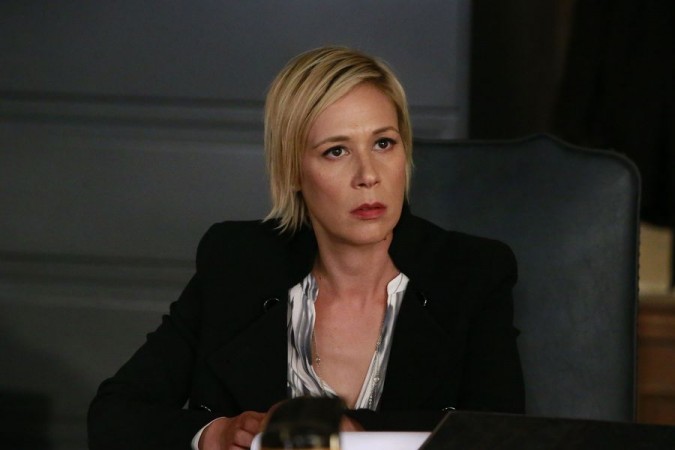 How To Get Away With Murder (HTGAWM) season 3 will be back on ABC with the second episode next Thursday, 29 September, 10pm EST.
The sequel is titled There Are Worse Things Than Murder and it will introduce Dexter star Lauren Vélez as the new cast member. Here is the official synopsis: With her job on the line, Annalise fights back against the Middleton University Board. Meanwhile, secrets are exposed as the Keating 5 compete to take on the case of a battered woman accused of murdering her husband.
But before getting into the details of what comes next in store for the law professor and her loved ones, let's have a quick recap of the premiere episode, titled We're Good People Now.
The new season of HTGAWM began with several twists and thrills for each of the leads, including Viola Davis' character. While it was a break up for the popular onscreen gay couple, Connor and Oliver, it was the death of a loved one for the law professor.
Apart from all this, episode 1 also revealed the whereabouts of Frank Delfino and the killer of Wes Gibbins' father Wallace Mahoney.
HTGAWM season 3 premiere even addressed the reason for Annalise to take a pro bono class for her students. The law professor is being fired by the University for failing to help her students in scoring good marks.
Through episode 1, the followers of HTGAWM also got a glimpse of Keating 5's summer vacation, wherein the show introduced Wes' new love interest, Meggy. The sequel ended with a shocking plot twist that hinted at the death of a major character.
While the crime thriller is yet to reveal the identity of the person, Showrunner Pete Nowalk teased that it will be addressed in the upcoming episodes. "Every episode, you'll see more of the night of the house fire and you'll always see more of who is not under that sheet ... so you can follow along at home for who is alive," Variety quoted him as saying.
Meanwhile, the teaser images of episode 2 indicate that it could be Annalise's long time associate Bonnie Winterbottom as the 'mama bear' is no where seen in the photos. On the other hand, the official trailer of There Are Worse Things Than Murder hints at Connor as it shows a weeping Oliver.
Watch the trailer of HTGAWM season 3 episode 2 below: