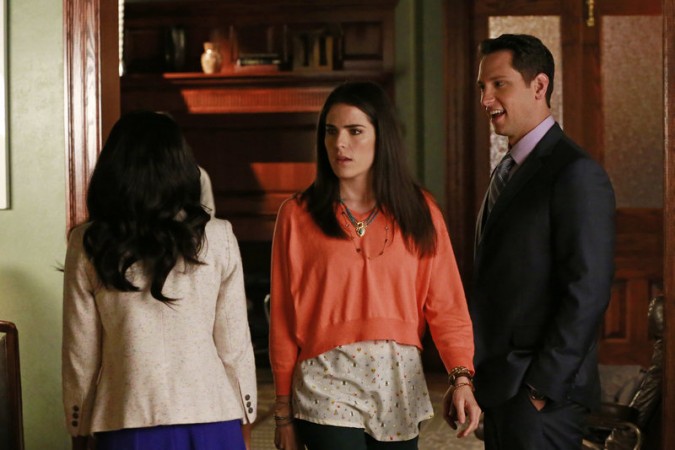 How To Get Away With Murder season 3 returns with episode 3 tonight, October 6, at 10pm EST on ABC Network. The sequel is titled Always Bet Black.
The official synopsis of the crime thriller reads: Annalise Keating presents her class with a high-profile murder case that pushes even the Keating 5's morals, while Laurel Castillo makes a shocking discovery through an unlikely source.
Watch How To Get Away With Murder season 3 live online here to find out more about the next move of Frank Delfino, to meet the new friend of Karla Souza's character as well as to know what is in store for Connor Walsh and Oliver Hampton.
The crime thriller will also feature actor Esai Manuel Morales Jr of Resurrection Blvd fame as Laurel's father in the upcoming episode, according to TV Line.
Meanwhile, cast member Matt McGorry teased that the viewers may get to know more about his character. "We've seen generally good-hearted aspects of Asher, aside from the fact that he murdered someone. But beyond that, you can't ever know what people are capable of," Entertainment Weekly quoted him as saying.
So it remains to be seen if Asher is cooking up something against Michaela Pratt since he was already angry with her in episode 2, titled There Are Worse Things Than Murder. In the sequel, he got to realise that she is just using him for pleasure.
The followers of ABC series could also meet the person behind Annalise's Killer poster. Creator Pete Nowalk teased that the show will expose the person in the upcoming episodes. "She's been through so much worse, but where there's smoke, there's fire, and this could build into a much bigger problem for her," he said.
Watch the trailers of Episode 3 Always Bet Black below: