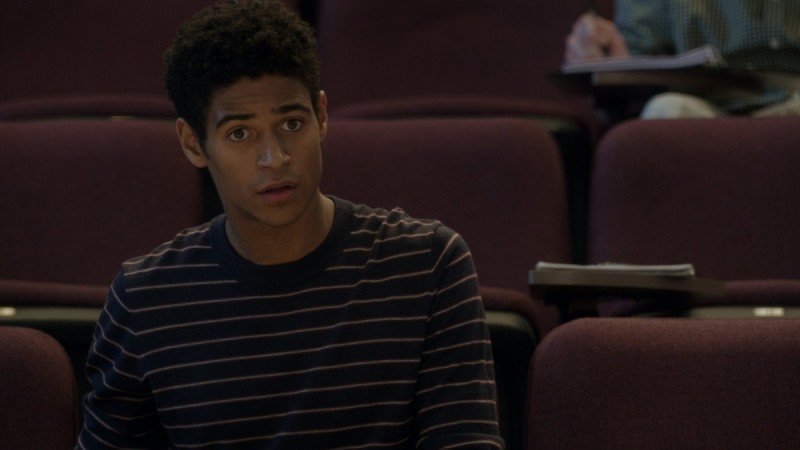 How To Get Away With Murder season 3 will be back with episode 10 on January 19 and it will unwrap the mystery behind Wes Gibbins' death. The mid season premiere episode will also feature Professor cum Defence Attorney Annalise Keating behind bars.
Creator Pete Nowalk dishes on Laurel Castillo's fate
After watching the shocking cliffhanger of episode 9 (winter finale), the viewers were curiously waiting to find out the person behind the law student's death. As of now, the cast and crew of the ABC crime thriller are yet to spill out any details about it.
But cast member Alfred Enoch revealed that there is a big mystery related to his character and it will surely surprise the followers of the show. According to him, it could be about his relationship with Annalise Keating or something about his killer.
"There will be surprises because there's a big mystery hanging over him: What happened between the police station and him ending up dead?" TV Line quoted the English Actor as saying.
Meanwhile, the followers of How To Get Away With Murder have come up with their own guesses about the killer of Wes Gibbins. While some believe that the crime was committed by Charles' mother Sylvia Mahoney, a few others suspect Connor Walsh and Frank Delfino.
Here are a few fan speculations on who killed Wes in the winter finale:
Mark Jovellanos
It's the Mahoneys who killed Wes
Chad Moore
My money's on Mahoney's wife being responsible for Wes' death. She sure was shooting him death glares during her son's trial.
Sanika Chirwa
I'm going to guess it was Connor. He was already in a emotional state and he probably had a conversation with Wes that pushed him over the edge.
Sara Bokhari
I have a feeling that Wes's stepbrother killed him or that black prosecutor.
Sabrina Reem
Frank killed wes.
Claire Edmond
I'm calling it! Connor killed Wes! There's no other explanation for it.
However, the fans will have to wait for the telecast of How To Get Away With Murder season 3 episode 10 to know more about the mystery behind the law student's death. Until then, they can catch up with the first nine episodes online here.
In the meantime, check out the official synopsis for the mid season premiere episode below:
With Annalise in jail facing arson and first-degree murder charges, the D.A.'s office continues to build their case against her, and the police investigate what happened to Wes on the night of the house fire. Meanwhile, the Keating 4 try to cope with the devastating realization that one of their own is dead.