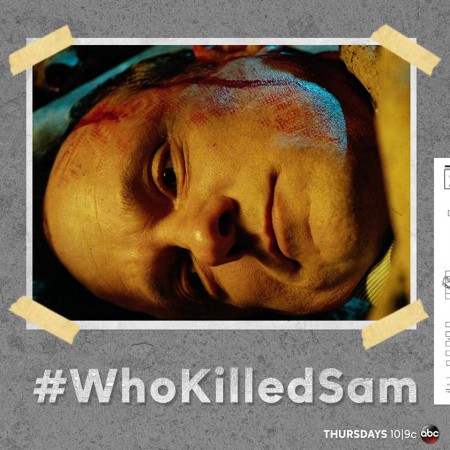 After the jaw dropping finale of "How to Get Away with Murder" (HTGAWM) season 1, which showed the death of Rebecca Sutter (Katie Findlay), viewers are curious to know the culprit and her mysterious message.
But the show has to solve one more murder case when it returns on ABC with season 2, and that is of Professor Sam Keating (Tom Verica).
Although Wes Gibbins (Alfred Enoch) is assumed to be the killer of Annalise Keating's (Viola Davis) husband after he is seen hitting him hard on his head to save his lady love, the series might come up with a new twist since he is the most predicted suspect.
The other two prime suspects in the murder case are Frank Delfino (Charlie Weber) and Bonnie Winterbottom (Liza Weil). Weber's character was smart enough to hide his involvement in Lila Stangard's (Megan West) murder case till the end of the investigation and Sam was the only person who knew the truth.
Meanwhile, Weil's character has been very mysterious since the beginning of the crime drama and she was very upset with the professor. So chances are high that she could have teamed up with her colleague to kill him.
But series creator Pete Nowalk has indicated that the first year associates of Annalise are responsible for her husband's death. "Annalise has had a lot of students before work for her. None of them killed her husband. So these people are bonded in ways that past students have not been," The Hollywood Reporter quoted him.
So fans of "How to Get Away with Murder" will have to wait until season 2 -- set to telecast on 24 September -- to know more about the two mysterious murder cases of the show.