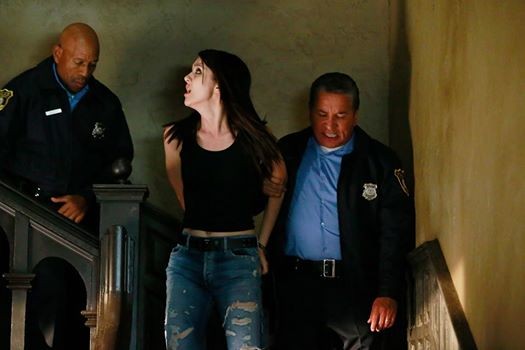 ABC's crime thriller "How to Get Away with Murder" (HTGAWM) will take its viewers through a roller coaster of events in the season finale titled "It's All My Fault", which will be telecast on Thursday, 26 February, at 10 pm.
Apart from revealing the real reason behind Lila Stangard's (Megan West) death, episode 15 will also disclose the mystery behind scratches at Wes Gibbins' (Alfred Enoch) Wall and Michaela Pratt's (Aja Naomi King) wedding ring, teased creator Pete Nowalk.
"There's a lot of other loose ends throughout the season that we've set up. we will hopefully answer [them] in a satisfying way," he told Zap2it.
The legal drama is also expected to bring in a new set of questions for the next season. The show will be live streamed here.
Here are the five things that viewers must know before the finale of "HTGAWM":
Official Synopsis: "Wes, Connor Walsh (Jack Falahee), Michaela and Laurel Castillo (Karla Souza) may have dug themselves in too deep a hole for Annalise Keating (Viola Davis) to save them," states the official synopsis of the episode.
Prime Suspects of Stangard Murder Case: Professor Sam Keating (Tom Verica), Rebecca Sutter (Katie Findlay), Rudy Walters and Annalise.
Rudy Walters' Shocking Revelation: Walters' might not have any involvement in the crime but he could guide the investigation officers to the real culprit.
Nate Lahey's Fate: Annalise is the only one who can help Lahey (Billy Brown) to prove his innocence since she has set the trap for him. In the last episode, Annalise showed some interest in the case so it is the detective's turn to decide whether he wants to make her the defence attorney or not.
Oliver Hampton to be Back in Finale: Hampton (Conrad Ricamora) did not return to the show after the premiere of "HTGAWM" but he will be "playing a big part" in the finale, according to Nowalk.