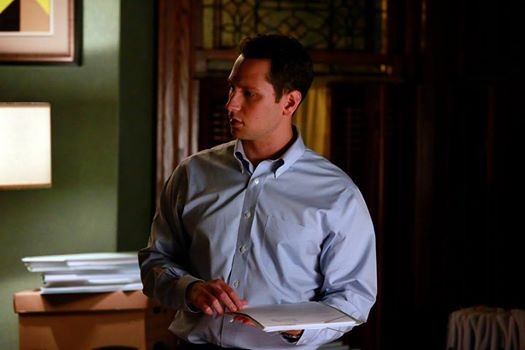 The TV World can wait for some unexpected twist in this week's episode of "How to Get Away with Murder" (HTGAWM) titled "Freakin'-Whack-A-Mole" as Asher Millstone (Matt McGorry) will be making some shocking revelations.
Through spoilers and teasers, ABC has indicated that "Freakin'-Whack-A-Mole" will mainly revolve around Millstone, the first year associate of Professor Annalise Keating (Viola Davis).
The legal drama, which began with the investigation of Sam Keating (Tom Verica) and his student Lila Stangard's (Megan West) murder case, has been keeping everyone, including the viewers, on a string.
But ever since the beginning of "HTGAWM", several spoilers have indicated that Millstone has a major role to play in Sam's murder case.
Previously, creator Peter Nowalk also teased that Millstone has an important part to play in the show. "McGorry's Doucheface/Asher Millstone is 'definitely interwoven into the fabric of the show. I think his involvement will be different than the other four," he told e!online.
However, "HTGAWM" episode 6 will once again take the viewers to the dark and stormy bonfire night as the show will reveal the series of events from Millstone's perspective in "Freakin'-Whack-A-Mole".
"In flash-forwards, we find out exactly where Asher was on the night of the murder," according to the official synopsis of "HTGAWM" episode 6.
"Meanwhile, Wes (Alfred Enoch) is still angry at Annalise for hiding information about Lila's case, so Annalise must convince him to get back in line," it said.
Besides the two controversial cases of Sam and Lila, the storyline will also lead the audience to a new murder case. "A case gets personal for Annalise and the team when their client is a man from the projects who was sentenced to death by Asher's father several years ago," reads the synopsis.
To know more about Millstone's shocking revelation, watch "HTGAWM" on ABC Thursday night at 10pm. The show will be live streamed HERE.