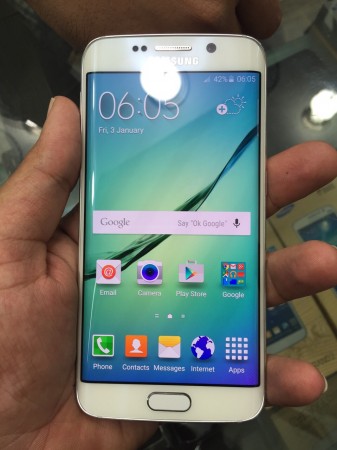 Google has finally responded to hundreds of frustrated Samsung Galaxy S6 and Galaxy S6 Edge owners who were unable to use the "Ok Google" function from any screen on their phones. Users registered their complaints on Google's Help forum, seeking for a solution, but found no imminent fix. After months of wait, Google has finally rolled out an official fix for the problem in the form of just updating its Search app to the latest version.
Google community manager explained the nature of the fix that has been rolled out to all Galaxy S6 and S6 Edge users. According to her, the patch hinders some of the S-Voice functions, but users have the freedom to choose between Samsung's integrated voice-assistant and Google's digital assistant. Considering Google's deep integration with Android OS, it is best to opt for Google's patch.
"Please note that "Ok Google" from any screen will be available, however remaining compatibility issues mean that turning on the feature will limit the availability of S-voice hotwording to only when the screen is off. Users who prefer to avoid this can turn off "Ok Google" from any screen," AJ, the Google community manager, warned.
In order to fix the "Ok Google" hotword detection from any screen, users must run the latest version of Google Search App (4.5+). To do so, go to Google Play Store from your Samsung Galaxy smartphone and find the Search app from the Installed Apps list in the left pane. If the app is not updated, you will find an update option, but if you have an automatic update turned on, you will see an Install button instead.
In case the update did not work for you, Android Police has a work around that involves a few extra steps. According to the paper, in order to get "Ok Google" hotword detection from any screen, you must disable Google Play services, which puts the app to its factory version. Re-enable the app and update Google Play Services. Then, go to Google app's settings, select Voice > Ok Google detection. This appears to have worked for many users, so you can try in case Google's official update hasn't worked in your favour.