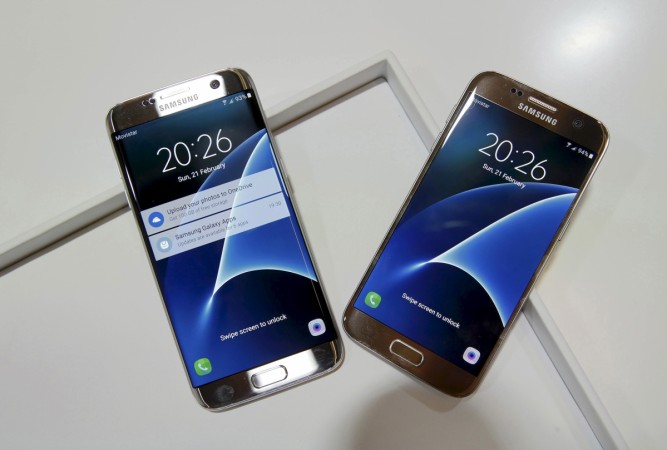 Samsung Galaxy S7 and Galaxy S6 users were hit by serious battery draining and overheating problems following a recent update to the Oculus app. The issues were widely reported on Reddit as well as Oculus forums, hoping for a fix other than having to delete the app completely.
Oculus heard users' complaints and has a workaround, which doesn't require uninstalling the app from their phones. Instead, owners of Galaxy S7 and S6 series smartphones can simply update the Oculus app to fix the known problems.
"We recently pushed an update to the Oculus app that inadvertently caused some people to experience phone battery drain. The team has issued a fix that prompts people to update the Oculus software when they open the Oculus app. If they do not see the prompt, then the phone has been automatically updated and no further action is needed," Oculus told Gizmodo in a statement.
Samsung Galaxy S7 is widely praised for its day-long battery life, thanks to a 3,000mAh battery. The Galaxy S7 Edge, which has a bigger 3,700mAh battery, delivers an even better performance. Both the phones have fast charging support on wired and wireless connections, which make them one of the top smartphones to buy in the market.
But the recent issues caused from a faulty update to Oculus app turned the user experience sour. Users also complained that the update had caused unnecessary overheating due to constant strain on the smartphone's CPU, malfunctioning TouchWiz UI and being unable to charge 100 percent even after overnight charging.
Oculus app is essential on a Galaxy S7 or S6 smartphone to enjoy the virtual reality experience through Gear VR, which is an additional head gear costing $100 or Rs. 7,290 in India. Samsung has found itself surrounded by numerous problems of late, and this was another issue that tainted the company's reputation.
Due to faulty batteries in the Galaxy Note 7, Samsung was forced to stop the sales of the new flagship and recall millions of handsets. This incurred the company massive losses and also pushed the launch date of the Note 7 in India. The company is turning things around as it has initiated the replacement process in several regions. But the India launch still remains a mystery.