Qatar, on Wednesday, August 9, announced a programme through which it will allow a visa-free entry to the citizens of 80 countries, including India. Citizens of Europe, the United States, New Zealand, South Africa and many more will now be able to attain tourist visas on arrival in the Gulf country.
"The visa exemption scheme will make Qatar the most open country in the region," Reuters had quoted Hassan al-Ibrahim, chief tourism development officer at Qatar Tourism Authority as saying in Doha.
It is now being said that these 80 countries have been divided into two sections and the stay period is 60 days and 90 days. "Nationals of 47 countries (including India) will not require prior visa arrangements and can obtain a visa waiver upon arrival in Qatar. The waiver will be valid for 30 days from the date of issuance and entitle its holder to spend up to 30 days in Qatar, during either a single trip or on multiple trips. This waiver may be extended for a further 30 days," the airline said in a statement. The other countries in this list include US, UK, Australia, China and Russia," the Times of India quoted Qatar Airways as saying.
Meanwhile, the other section will see a waiver of 180 days and allow the holder to spend up to 90 days in Qatar.
The country of late has been introducing new schemes not just for tourists but expats as well. Just a few days ago, the country passed a draft law which will grant permanent residency to some of the expats living in the country.
Under the new law, the residence permits will be granted to citizens who fulfil certain criteria namely:
Children of Qatari women married to foreigners
Expats with special talents that are "needed by the state," and
Expats who have extended notable services to Qatar
People with the residency permit will be at par with Qatari nationals regarding medical services as well as admission into educational institutions. However, when it comes to military and civilian government jobs, they will be ranked as second priority, the first being the locals, Bloomberg reported, citing the Qatar News Agency.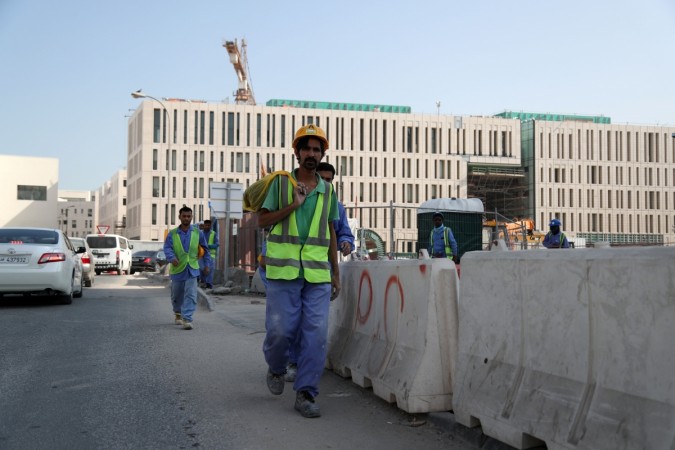 Qatar has been on the radar after seven Gulf countries including Saudi Arabia, Bahrain, Egypt and the United Arab Emirates severed diplomatic ties with it on charges of funding terrorism. Considering the country is witnessing tough times, with even migrant workers being sent on extended unpaid leaves due to a slump in business, its new schemes pretty much look like an effort to appease the international community.
The support of the other nations is especially necessary for Qatar considering the fact that it is set to host the FIFA World Cup in 2022. That itself has brought quite some bad name to Qatar as it has been accused of ill-treating its migrant workers readying venues for the maga show.
Amnesty International had earlier said that migrant workers readying the infrastructure for the 2022 World Cup have been facing "appalling treatment" for a while now.
The NGO for human rights had spoken to 132 contract workers readying the Khalifa International Stadium in Doha and 102 landscapers working at the Aspire Zone sports complex and they said that they have faced human right abuses of some form or the other, reported the Guardian. These abuses ranged from being forced to live in dingy and seedy homes to working in extremely high temperatures.
"My life here is like a prison. The work is difficult, we worked for many hours in the hot sun. When I first complained about my situation, soon after arriving in Qatar, the manager said, 'If you want to complain you can, but there will be consequences. If you want to stay in Qatar, be quiet and keep working.' Now I am forced to stay in Qatar and continue working," one of the workers had said.
Hence, the programmes, which have been announced one after the other, seem like an image-building exercise for Qatar but will it really succeed in wooing the international community?