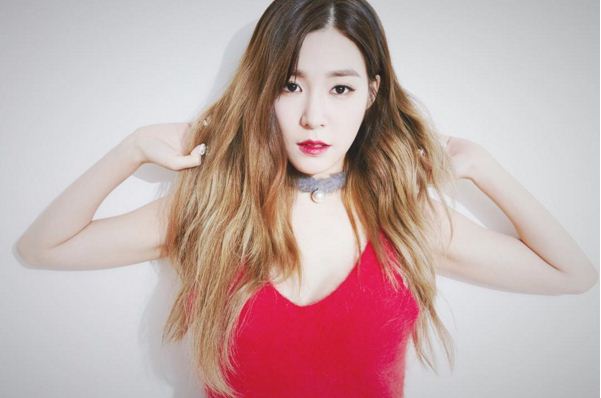 After Girls' Generation member Tiffany made her exit from "Sister's Slam Dunk," several South Korean celebrities weighed in on her departure, commented on the alleged misogyny in the country and some even claimed that a man wouldn't have had to face the same consequences as Tiffany did. But how does the show's cast member Ra Mi-ran feel about Tiffany aka Stephanie Hwang's exit?
The actress, who attended a press conference to promote her upcoming drama, "Laurel Tree Tailors," said it is "regrettable" that Tiffany bid goodbye to the popular reality show.
"If it were up to me we would continue together but since the situation didn't turn out well and she had to depart, it is regrettable. The rest of us will work hard, so please give us a lot of love," Soompi quoted the actress as saying.
Earlier, SNSD member Tiffany uploaded Japan's flag and the rising sun emoji on Instagram during Korea's National Liberation Day. The "Lion Heart" singer was targeted for being anti-national and was vilified on social media. Although Tiffany apologised for her post, many requested her removal from "Sister's Slam Dunk." Days later, the SM Entertainment artiste quit the show and her social media pages haven't been updated either.
After Tiffany's exit from the KBS2TV's show, her agency stated, "Tiffany is deeply reflecting on her mistake of uploading a social media post with writing that included the design of the rising sun on National Liberation Day."
It almost feels like the 26-year-old singer has taken a hiatus from making public appearances. According to the latest news, Tiffany won't join other SM Entertainment artistes as they travel to Hawaii for the company's 20th anniversary.