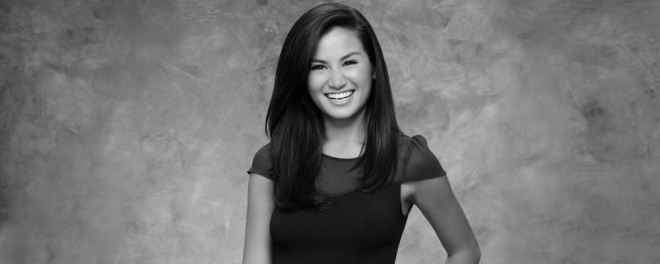 Before JoJo Fletcher was announced as "The Bachelorette" on March 14 finale of Season 20 of "The Bachelor," several media outlets reported that Caila Quinn would be the one to take over from Kaitlyn Bristowe.
Because Quinn was even spotted filming in Ohio for her introductory segment, it came as a surprise that Fletcher bagged the role for Season 12. Understandably, Quinn isn't happy that Bachelor Nation producers "played" her and she is yet to respond to the news of Fletcher being the next "Bachelorette."
According to spoiler guru Reality Steve, producers changed their minds at the last minute and Quinn was equally surprised by this change.
"From everything I've heard, Caila is not happy, nor should she be," Steve wrote. "However, when you're dealing with the slime that are these producers, you should always prepare yourself for the worst so that when it inevitably happens, you're not disappointed.
"Granted, I'm sure a lot of Caila's disappointment has to do with the fact that she lost out on a huge opportunity to build her brand…" he noted, adding that Quinn will have to find a place in "Bachelor in Paradise" to stay relevant in the public eye.
Quinn's stint on "The Bachelor" did not go as planned. Although she fell in love with Ben Higgins, he did not reciprocate her feelings and she was sent home shortly after their overnight dates.
However, a heartbroken Quinn recently told Entertainment Tonight that she was open to finding love on television once again.
"I might do it again, because I did fall in love, and it did work for me," she told ET. "It has worked for so many other people before, and that's what I really want in life, and so who cares how you meet somebody as long as they're the right person?"