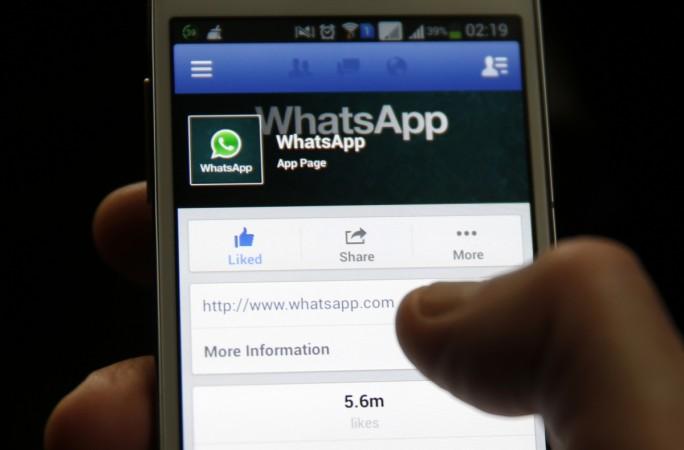 It is one thing to be in constant touch with friends and family, but when you aren't in the disposition to interact with them, you'd rather keep them in the dark.
When popular messaging app WhatsApp introduced the blue tick marks that let people know if the person on the other end has read their messages, most users got ticked off.
"Whatsapp is causing me pain... I watched the ticks go blue and watched the person go offline... I basically watched myself get aired," lovely-jubbly solemnly tweeted.
"Those demonic diabolical blue ticks on whatsapp !! Royally screwing my life since yesterday," Sree added.
Their disappointment and agitation has now lead WhatsApp to release a new beta version, which allows the user to choose whether to employ the blue tick mark or not.
How to disable the blue tick marks
1. Download the latest update of Whatsapp
2. After installing it, go to settings> Account> Privacy
3. Uncheck 'Read receipts'
This feature is currently available only for Android operating system.
However, contrary to the online reactions, a survey conducted by Android Pit, 44% users actually think the blue tick marks are great, while only 38% are upset about them. Meanwhile, 15% don't care and 3% would like the tick marks to be pink.
A few WhatsApp users, like Noreen Khan were even excited about discovering which of their contacts are deliberately ignoring them: "Oooh I've now finally got the blue ticks on my whatsapp...you've been warned...yes you."
Then there are those cool users like ansrfna and leoniemcsorleyx, who are in fact happy that their contacts know for a fact that they have been ignored: "The Whatsapp update does not bother me at all. Blue ticks, black ticks, no ticks. I don't even care, if I want to ignore you, I will," posted the former, as the latter declared, "About the blue ticks on whatsapp, I personally think it's great that people know for sure I've definitely ignored them✔️✔️"
Meanwhile, Rah'bzu is giving people perspective: "Why are people so worried about the 'blue ticks' on Whatsapp? Calm down. It's a messaging service. Not a Pregnancy Test."