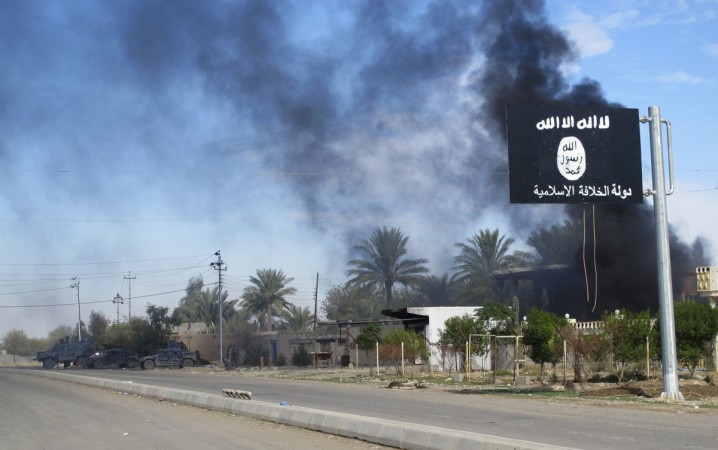 A plumber in Texas city has been bombarded with phone calls, some of them threats, after a photo of a truck in the Syrian war surfaced. The reason: the truck carries his company's logo.
The picture was posted on Twitter by the Islamic extremist outfit Ansar al-Deen Front.
It shows a Ford F-250 pick-up truck with "Mark-1 Plumbing" written on the side, along with the name of the local plumbing company and its phone number. Behind the truck is a man with a large gun, while an anti-aircraft gun is placed on the bed.
Mark Oberholtzer, the owner of Mark-1 Plumbing in Texas City for the past 32 years, confirmed that it was his pick-up truck in the picture. However, he had traded the now-popular truck to an AutoNation dealership on the Gulf Freeway three years ago, Click 2 Houston reported.
Oberholtzer, who did not remove the decals off his vehicle, expected AutoNation to do it. "They were supposed to have done it and it looks like they didn't do it," said Oberholtzer of Galveston County in Texas.
"How it ended up in Syria, I'll never know," he added.
Oberholtzer said he has been receiving calls regarding the truck since Monday and by Tuesday, thousands of calls and faxes were sent to his company regarding the image. "A few of the people are really ugly," he said.
Oberholtzer just wants everyone to know that the vehicle photographed in the Syrian war is no longer his. "I just want it to go away, to tell you the truth."
Derek Duckett, emergency management coordinator for Texas City, told The Daily News that he was unaware of any real threats, but was still checking with local police to reach out to Oberholtzer to see if he needed any assistance.
Whoa! "Texas Plumber Isn't Sure How Extremists In Syria Ended Up With His Work Truck" http://t.co/YHcFUzk20Q pic.twitter.com/jb7kZuqqQx

— Lindsey Mastis (@LindseyMastis) December 18, 2014