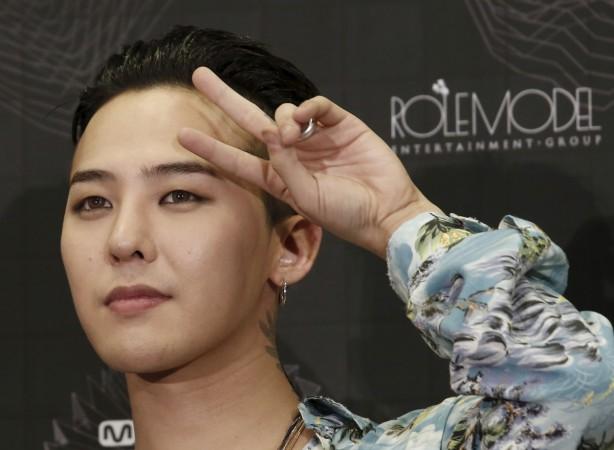 Almost everything about BIGBANG member G-Dragon exemplifies flamboyance. His clothes, shoes, tattoos and kitschy style makes him a figure that one can't ignore.
So when G-Dragon aka Kwon Ji-yong turned 28 on Thursday, Aug. 18, his fans celebrated the day much in the same way. And it did make this opulent, larger-than-life star proud.
The "Bae Bae" rapper's fans got together and donated to various charities in honour of his birthday. According to a recent Instagram post, G-Dragon's birthday donations amounted to 15,500,000 Korean won.
GD's Instagram post revealed that most donations were made to programmes that promote child advocacy and relief.
The K-pop artiste's birthday has always spurred goodwill among his fans. Last year, G-Dragon's V.I.Ps donated 8,180,000 Korean won to Seungil Hope foundation, a non-profit organisation that aims to spread awareness about Lou Gehrig's Disease (ALS).
Perhaps it is this sweet gesture from fans which impelled the "Zutter" rapper to upload funny video of him dancing on his birthday. The YG Entertainment artiste is seen tapping his feet and dancing by himself during what looks like a birthday party.
Although the "Loser" rapper hasn't revealed much about how his special day transpired, we are sure that he felt loved by several heartfelt messages sent by his band mates.
Earlier, Taeyang uploaded a picture of himself and G-Dragon as kids and captioned it: "My one and only bud Ji Yong happy birthday #HBD #880818 #GD @xxxibgdrgn." The "Eyes, Nose, Lips" singer also posted another picture of BIGBANG's group chat, in which every member wished him.
GD, no doubt humbled by this, responded, "You guys, my beloved brothers. Because of you I am happy. Love you all thank you <3."