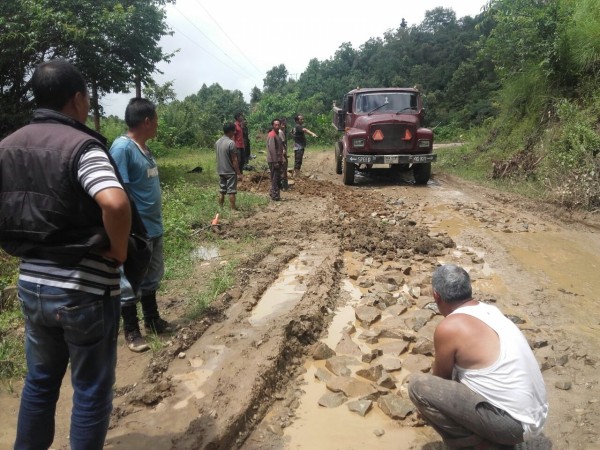 The decision to demonetise Rs 500 and Rs 1000 notes in a bid to fight black money has spread like wildfire, and the sudden announcement has caused confusion among the public, especially the illiterate. The move that is meant to take those who have stashed illegal money to task will cause inconvenience to the rural population in regions like North East that have no banking facility.
Prime Minister Narendra Modi might not have the slightest clue that his fight to curb black money would trouble poor people living in remote villages of Northeastern states like Manipur. Most villagers don't have bank accounts either due to ignorance or non-availability of banks in villages. So, farmers in rural areas will have to travel all the way to the nearest towns to exchange their little savings.
[READ: Here are photos of the new Rs 500 and Rs 2,000 notes you will soon get]
"People in remote villages are not familiar with the banking system and they rely more on the circulated money that is filtered to their land. So, demonetisation of Rs 500 and Rs 1000 notes will hit them hard in the next few weeks," said Ngaole Liba, Inspector of Taxes, Dept. of Taxes, Government of Manipur.
"They (villagers) will take atleast a few days to go to the nearest bank. On top of that, they will face issues in exchanging the currency notes as they have poor banking knowledge," he added.
Wungnaongam Pou, a research student from Delhi University, said that the government should do ground works like opening banks in villages before introducing such moves, as it will hit the villagers the hardest.
"Poor people dwelling in the far flung villages don't have bank accounts. They don't feel the need to have one, as no banks are available in the vicinity of the villages. To catch the nearest bank, they have to travel atleast four to five hours. It will be a nightmare for them to realise that their little savings in Rs 500 and Rs 1000 notes cease to be legal tender," said Pou.
"The rich and able will always find ways to save their black money but a catastrophe awaits the poor people in the villages as they might end up spending all their savings while trying to open a bank account from the nearest town."
Sadly, villagers, who don't have bank accounts, will end up staying in towns for days as only up to Rs 4,000 can be exchanged (cash) per person per day irrespective of the size of tender and anything over and above that will be receivable by way of credit to bank account.
Prime Minister Narendra Modi announced the abolition of the old Rs 500 and Rs 1000 denominations starting midnight of November 8. People can deposit or exchange the demonetised currency notes from any bank or post office from November 10 to December 30. However, there won't be any change for notes and coins of other denominations like Rs 100, Rs 50, Rs 20, Rs 10, Rs 5, Rs 2 and Re 1.
The Reserve Bank of India (RBI) will issue new Rs 500 and Rs 2,000 notes very soon. All bank ATMs will be closed on November 9 and November 10, and people can initially withdraw only up to Rs 2,000 even after the ATMs become operational. Meanwhile, there won't be any cap on non-cash payments and transactions.