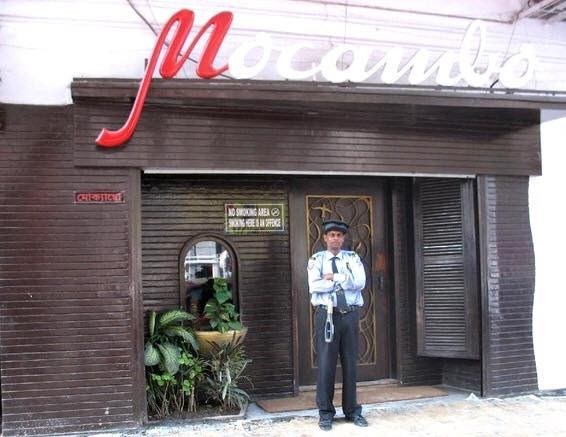 Kolkata's iconic restaurant Mocambo, located at Park Street, recently came under fire after it refused services to Dilashi Hemnani, marketing manager at Tata Motors, and her driver, saying that Mocambo was a "fine dining restaurant" and that the driver was "drunk" and "not properly dressed."
The restaurant has now released a statement saying that it does not "discriminate against any person on grounds of religion, race, caste, sex, place of birth, disability, liability, restriction or condition with regard to access to Mocambo."
The statement added that an enquiry has been initiated into the matter and that follow up action will be taken upon the revelation of truth. It further added that "Mocambo as an institution has stood... for the values of hospitality with great emphasis on humility and good service. We have... made memories for our patrons... We look forward to serving our patrons with service and humility as always."
Meanwhile, Ashish Malik, the manager of Mocambo, told ANI that the restaurant does not discriminate but if someone comes dirtily dressed and unclean, the staff has to draw the line. He added that Hemnani asked for a table for two which the staff did not deny because the restaurant allows everybody to dine inside. But, when the staff asked her to call her companion, "she pointed out to a guy who was very dirtily dressed... absolutely dirty," the manager further added.
When the staff refused its services to the driver, Hemnani got furious and began yelling saying that it was not right to stop a person from eating at a restaurant on humanitarian grounds, Malik said. According to him, the lady mistakenly thought that she was being insulted.
"Other guests were sitting... they will see... they will obviously feel bad. So, that's the reason why we stopped him. I don't think we have done anything wrong. We have no dress code... You will understand the profile of the person - neat and clean, decent looking. If you are dirty, how can you allow a person?" Malik added.
"His clothes were not clean. People with shorts and slippers come all the time but if a guest is not clean, others may complain. Drivers, domestic help often come with employers. That's not an issue," restaurant owner Siddharth Kothari told NDTV.
Hemnani wrote about the incident, which happened on Sept. 9, in a long Facebook post following which the outrage began. The post has over 33,000 shares with several users lashing out at the restaurant for their behaviour.