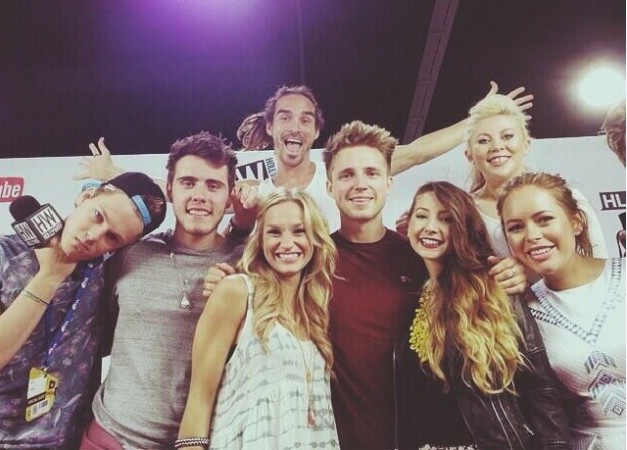 You've probably seen the seven-digit number next to the subscribers' button in PewDiePie's YouTube channel or Olga Kay or Bethany Mota or Smosh or Shane Dawson and thought, "How do they do that?" or better yet, "Hey, I could do that!" These numbers in millions aren't just referring to the wide popularity these YouTubers enjoy, but also the big bucks churning in, with each click made by these subscribers.
The lives of these young celebrities seem so appealing, next probably only to film and TV stars, that quitting an actual job and becoming famous on YouTube has become the new American dream. But before you buy a video camera and tell your boss to shove it, you need to understand what it takes to be one.
While earning thousands of dollars probably isn't realistic, you can actually start earning money pretty quickly, especially if you can cultivate a strong subscriber base. However, it does take plenty of time, patience, and luck to see a substantial and comfortable regular payout of any sort.
Popular YouTube stars revealed that the revenue comes from the banner ads served near the content and this ad revenue is split 50-50 with YouTube, making them "Independent YouTube Partners" (cannot be part of a media company or brand), according to the Business Insider.
To get an idea about how much a successful YouTuber makes, take the example of Casper Lee, his popularity with over 2,700,863 subscribers even got him a guest role on an episode of Lisa Kudrow's "Web Therapy," and he makes an average of $587 per day and $212,130 per annum, according to mrwebcelebs, a channel dedicated to finding out "how much money your favorite YouTube channels make."
I'm now Friends with @LisaKudrow ;) pic.twitter.com/WmXwTWQnFC

— Caspar Lee (@Caspar_Lee) July 13, 2014
With time, patience and perseverance, you could attain YouTube stardom and even end up in the White House with President Barack Obama, as proven by the YouTube sensation Tyler Oakley. Oakley started posting videos in 2007 and currently has over 4,856,978 subscribers.
His popularity has crossed over national borders, now making him a regular at red carpet events, including the 2014 Kids Choice Awards, mostly interviewing celebrities. He is also the new face of Kids Beating Cancer, whose mission is to increase access to treatment for children with cancer, leukemia and other life-threatening diseases.
literally me on a red carpet http://t.co/kDdwWcxFxZ
— Tyler Oakley (@tyleroakley) July 25, 2014
Some of the most popular viewed videos that rakes in the revenue include:
"My Sister Lost Her Virginity" by Casper Lee, which has over 2,391,679 views, "Are You Gay Test!" by Joey Graceffa with over 5,423,246 views, "Types of Crushes", by Superwoman, which has 1,263,378 views in just 6 days, "Last Friday Night *spoof* Katy Perry" by Shane Dawson TV which has 10,153,506 views, "Ode to a Complimentary Breakfast" by Grace Helbig with 12, 614 views, "Singing With Helium" posted by Marcus Butler, which features Tyler Oakley, with over 3,609,859 hits and "Overly Attached Girlfriend Meets Bad Luck Brian," posted by Laina featuring Bad Luck Brian that has more than 2,540,138 views.
Beauty tips, "do it yourself" plans, makeover and room decorating ideas and tag videos almost never fail and are what transformed these average youngsters like Zeolla (5,403,656 subscribers), Tanya Burr (2,290,395), Sprinkle of Glitter (1,532,311) and Bethany Mota (6,733,701) into celebrities.
One of the most simple yet brilliant ways to increase viewership and fanbase frequently employed by these young stars is to feature in each others' videos. This way, you are exposing yourself to a wider audience and eventually more subscribers.
If things still aren't very clear, watch this video posted by YouTuber Olga Kay in collaboration with Taryn Southern, Toby Turner and JUICEfromtheBOX about "How to be Popular on Youtube"