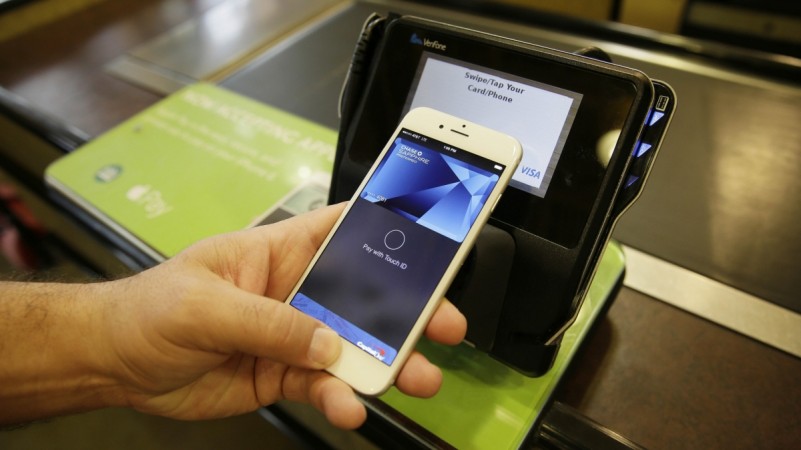 If you think the Apple Watch is the Cupertino-based tech giant's defining moment till date, you are right. And going by the kind of momentum it generated last year, the company was anyway bound to go big on release. However, that being said, the Apple Watch isn't the only big thing to come out from the company in recent times.
As the year 2015 was drawing to a close, Apple successfully announced its Apple Pay iOS feature. The feature (then) was set for an October 2014 release and would have worked out in a similar way as that of the Google Wallet by enabling users to reorganize their retail and online purchasing experience with the help of iPhone 6, 6 Plus and Watch.
In fact, when Apple announced the Watch in September, it said that the device would support Apple Pay and would also make the iPhone 5, 5C and 5S sync-in with the mobile payments service. However, not many details were revealed at that time as to how things will work out between devices for the feature.
Nonetheless, on Friday, when Apple announced Apple Pay's availability at the Oracle Arena before a Golden State Warriors basketball game, Eddy Cue, head of iTunes, Apple Pay and other Internet software and services businesses, explained how the service will work on Apple Watch via iPhones.
According to Cue, similar to the way Apple Pay works out for iPhone 6 and iPhone 6 Plus owners, you will just need to enter a passcode or unlock your Apple Watch with your phone to use Apple Pay. And this is also applicable to those who own an iPhone 5, iPhone 5s and iPhone 5c.
As of now, Apple Pay works on iPhones by simply letting users tap their smartphone to payment terminals and then touching their devices' TouchID fingerprint sensors to pay for items. In order for it to work out, both the smartphones and the terminals must have near-field communication (NFC) chips that store payment credentials.
However, as far as the Apple Watch is concerned, the wearable also comes with an NFC chip that makes mobile payments possible. However, the watch itself doesn't have TouchID and instead, users need to either enter a password on the watch or touch the fingerprint sensor on their iPhone after they've put on the wearable, unlocking the Apple Watch.
Users will also note that they won't have to type a password every time they want to use Apple Pay. As the CNET report suggests, as long as they haven't dismounted the device after pairing it with their phone or entering a password on the watch, it will remain unlocked, according to Cue.
"You can [type a password] if you want to, but you won't normally have to," Cue said. "Right now the watch is unlocked, and I could do all of it without having to type any code. If I [took it off and] handed it to you, now you'd have to type in a security code or unlock it from your phone."
With the technology at hand, owners of Apple's older phones that don't have fingerprint sensors or NFC will still be able to use Apple Pay through their Apple Watch. All they need to do is type in a passcode on their watch or phone while wearing Apple Watch, which will unlock the device.
"You don't have to authenticate on the phone," Cue said, adding: "Your watch has to be unlocked, and your phone can unlock your watch. If I took my watch off and gave it to you, it would know and no longer work. If I wanted to pay right now, I could pay with the watch and not have to take the phone out of my pocket."
As of now, Apple's smartwatch collection is set to arrive in prices ranging from $349 to $17,000 depending on the metals they are made from, and the straps they are purchased along with. As decided, the bigger 42mm (1.7in) models of the Watch will cost about $50 more than the 38mm (1.5in) ones in the lower-priced ranges.
Apple has also revealed that the new smartwatches will go on sale from 24 April.
Stay tuned for more updates!