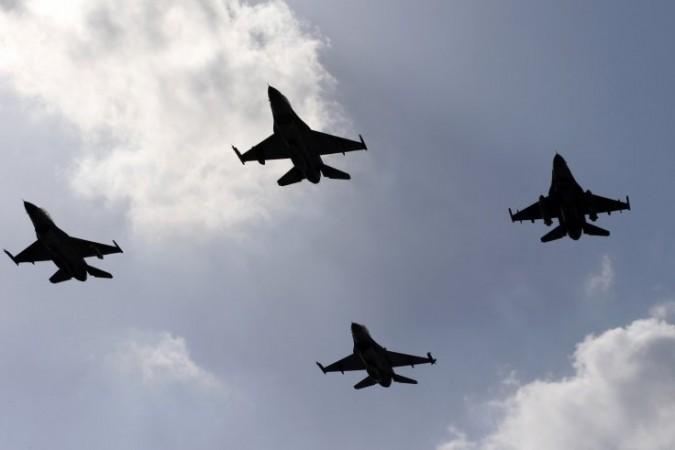 The Houthi rebels have reportedly shot down a Saudi jet in Saada, even as coalition partner Morocco is still searching for its missing F-16 that disappeared while carrying out an airstrike in Yemen.
Iranian news channel Press TV, citing Yemen's al-Massirah television, reported that the Ansarullah fighters shot down the fighter jet belonging to Saudi Arabia in the Noshour Valley in Saada on Monday.
The development came just hours after the Moroccan Army announced that its F-16 fighter jet had gone missing during a mission in Yemen on Sunday. The Moroccan military had said it had no information about the fighter jet, which had gone missing around 6 pm (1500 GMT, 11 am EDT) on Sunday.
Till now, there has been no details available on the missing Moroccan plane. Neither Yemen's state news agency SABA, controlled by the Houthi rebels, nor the official website of former Yemeni President Ali Abdullah Saleh, whose forces back the Houthis, has made any mention of the missing coalition fighter jet as yet.
Supported by the United States, the coalition partners have been conducting airstrikes against the Houthi fighters since 26 March. Morocco has six F-16 jets in the United Arab Emirates that are taking part in Yemen bombings.
According to the United Nations, the conflict in Yemen has killed over 1,400 people, including a high number of civilians, since 19 March.
The Houthi rebels on Sunday announced that it had accepted a five-day humanitarian ceasefire in Yemen. The ceasefire will come into effect at 11 pm (2000 GMT) on Tuesday, during which much-required food, water, and medicines will be allowed into the country.