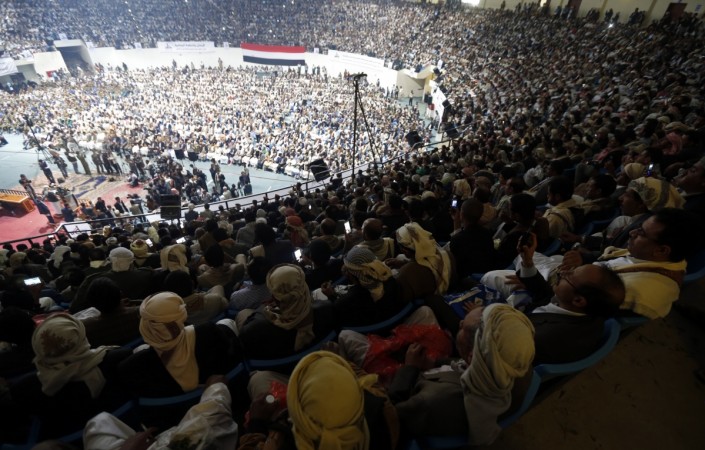 Houthi rebels, who have seized the presidential palace in Yemen, have issued an ultimatum to the political leaders of the country. The rebels have warned that if the parties are unable to find a solution to the crisis that led to the resignation of President Abd-Rabbu Mansour Hadi within three days, they would impose their own solution.
The followers of the prominent Houthi movement had attended a 3-day gathering in the capital city of Sanaa, which ended on Sunday. Following the conference, the Shi'ite militia issued a statement asking Yemen's three political factions to "reach a solution and fill the vacuum" that was created after the President, Prime Minister and the cabinet quit last month, reports Deutsche Welle.
According to the statement, if the politicians are unable to fulfil the task in three days, "the revolutionary leadership" would "take care of the situation of the state".
Ever since the Houthis took over the presidential palace and confined Hadi to house arrest, Yemen has been in a political limbo. The talks between the President and his loyalists, and the Houthi rebels fell through and the government in power quit as a whole.
The leaders are expected to either persuade Hadi to recall his resignation and work with the Houthis in future, or form a presidential council that would run the country for an interim period, according to Reuters.