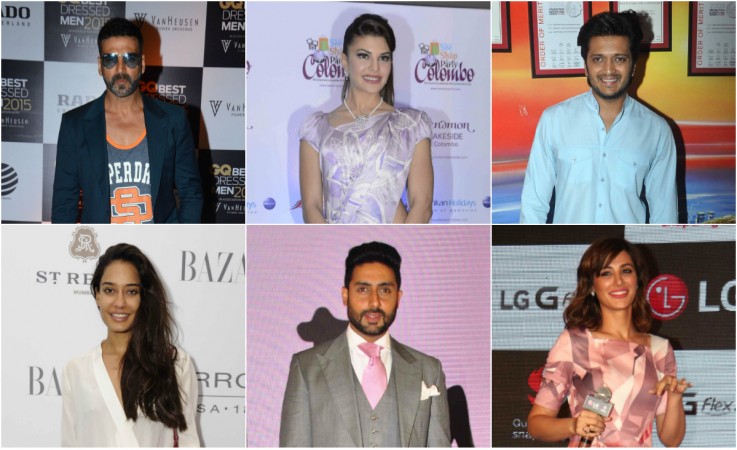 The makers seem to have special plans for the trailer launch of "Housefull 3." It will release across 100 Indian cities.
"This is a fanfriendly exercise. It is being done specially to give maximum joy to fans of this franchise. For the first time ever, the trailer of a film will be showcased in more than 100 cities on the big screen at the same time. Fifty thousand fans from across India will get to see it simultaneously," a source told the Times of India.
Producer Sajid Nadiadwala confirmed the news, saying it's a treat for the fans of the franchise, IANS reported.
Apart from the usual metropolitans, a handful of cities will get to watch the trailer. Gwalior, Kota, Udaipur, Raipur, Rajkot, Surat, Nasik, Patna, Gaya, Ranchi, Jamshedpur and Banaras are some of them.
Earlier, it was reported that the trailer would be out by the second week of April, but the makers are yet to annouce a date.
Boman Irani, who is part of the central cast, told the Press Trust of India that the plot is "strong" in this one, adding that there are several twists and turns. He talked at length about Abhishek Bachchan and Riteish Deshmukh, with whom he has done fair amount of work.
"I've done reasonable amount of work with Akshay, Riteish and Abhishek. We all are friends. But Akshay had not worked a lot with Abhishek, they connected. Riteish had done just a little bit of work with Abhishek. But I had worked with all three, so the four of us really got together," the agency quoted him as saying.
Scheduled for a June 3 release, the third instalment, which is being helmed by Sajid-Farhad, also stars Jacqueline Fernandez, Nargis Fakhri and Lisa Haydon in key roles.