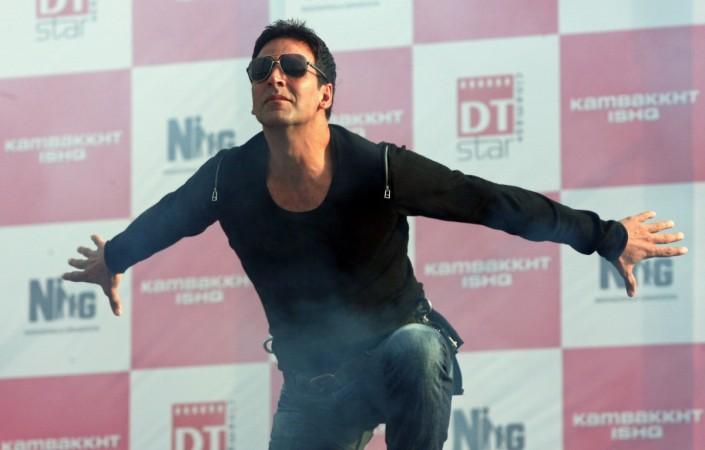 Akshay Kumar is one of the highest paid actors, and not just in the Hindi film industry. Rumour has it, he walked away with a "fatter cheque" than Rajinikanth's for "2.0."
A Filmfare report stated that the makers of the sci-fi thriller were in talks with Hrithik Roshan and Salman Khan for the part of the antagonist. Because nothing concrete came out of those meetings, the team approached Akshay, who was then signed on with the amount he had asked for.
If this were any true, it would be a one-off incident where a junior star is being paid more than the senior one. Akshay is playing a negative role in "2.0." His character Dr. Richard, a gifted scientist, turns himself into a crow after a lab experiment goes south, dailies reported. The leaked first-look, in which he is seen sporting a feathered jacket and dangerously-extended eyelashes, created quite a stir among film enthusiasts.
"The overall styling and designing of the film comprises of contrast styles. There is a casual look as well as futuristic look given to the main cast, the antihero has been given a devilish look and female lead has been given formal look," designer-stylist Rocky S told Behindwoods.com.
Meanwhile, Akshay is excited to be part of the project and doesn't mind getting punched and thrown around by Rajinikanth. "I feel like I am on top of the world. Its alright getting kicked and punched. I have done that all my life. It is great to be punched by a superhero like Rajinikanth," the Press Trust of India quoted Akshay as saying.