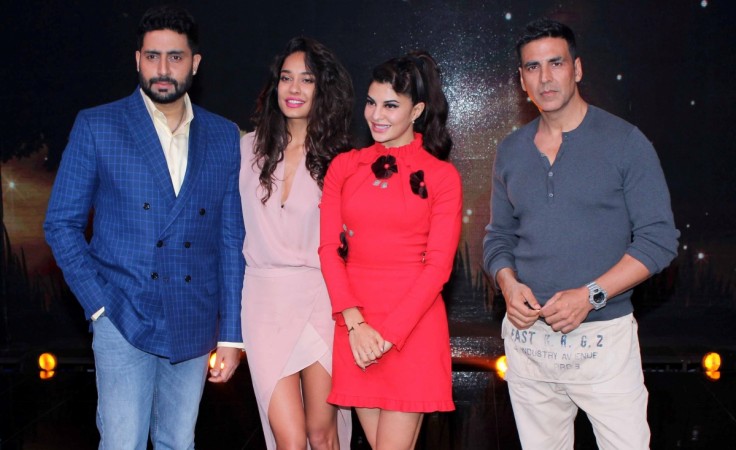 Some of the critics may not have approved of the slightly shallow comedy "Housefull 3" is littered with, but the box office figures have a different story to tell. Akshay Kumar is glad that the viewers are enjoying it, but says it was tough essaying a character with Dissociative Identity Disorder.
"It was more complex because I had to switch from Sandy to Sundi in one shot. In the film's end credits, if you see the bloopers, you'll realise it. At one point, I had forgotten who I was playing — Sandy or Sundi. I just went blank. I had to ask the directors who I was at that point. If you see my performance closely, you'll notice my nerves popping out," he told DNA.
Akshay's comic timing is impeccable and he is probably one of the few mainstream actors who can get away with pulling strange faces in the name of comedy. However, he has had a little help from the masters of the genre. Jim Carrey's walk in "Ace Ventura" and Jack Black's eyebrow tilt in "King Kong" helped him shape Sundi, who is the violent version of sorted footballer Sandy.
The star's antics brought the most cheer, but it wasn't easy to get them right. "It's the scene where I am hitting myself with the hammer. I had to hit myself, then look and then hit again. That took me a lot of time to practise. Even that Lalla Lalla Lori, Bahon Mein Aaja Gori scene was tough because it had to be done in a single shot," he further elaborated.
Directed by Sajid-Farhad, the third installment also stars Riteish Deshmukh, Abhishek Bachchan, Jacqueline Fernandez, Lisa Haydon, Nargis Fakhri, Boman Irani, Jackie Shroff and Chunky Pandey among others. A Koimoi report has stated that the comic caper has managed to rake in an approximate Rs 52 crore (final numbers awaited) at the domestic box office in its opening weekend.