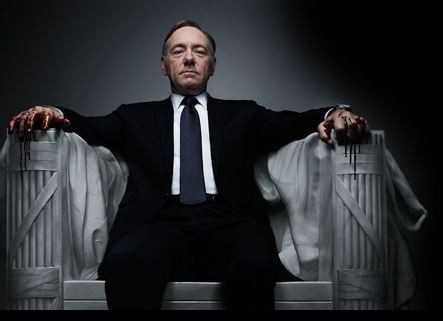 There are only a few days left until Season 4 of "House of Cards" airs on Netflix. The political thriller's upcoming instalment will focus on the tension between Frank Underwood (Kevin Spacey) and his estranged wife Claire (Robin Wright). The personal problems in their marriage will move out of their bedroom and become public, when Claire pursues a political career of her own. This will be the main plot of the latest season.
In the trailer for Season 4, Claire holds press conferences and even has a moment with the Russian President Viktor Petrov. While her political ambition isn't yet detailed, we predict that she won't challenge her husband for the Oval office. Instead, she will return to her roots and go to Texas, where she may run for a seat in Congress.
However, her journey to Capitol Hill will not be easy. She will be threatened by her estranged husband, President Underwood, and his right hand man, Doug Stamper (Michael Kelly). Nevertheless, she will find support from her mother, played by Ellen Burstyn and her political consultant, played by Neve Campbell.
Based on the Season 4 premiere episode, which was aired recently at the Smithsonian Institute in Washington D.C, we predict that Doug may try to kill Claire and her family. In it's review of Season 4 Episode 1, a Baltimore Sun article, states that Doug will continue to do President Underwood's dirty work, especially when it comes to Claire.
Perhaps he may not hurt anyone in premiere episode, but it is clear that Claire and her mother will face an existential threat throughout Season 4.
"House of Cards" Season 4 airs on Friday, March 4, 2016 on Netflix.