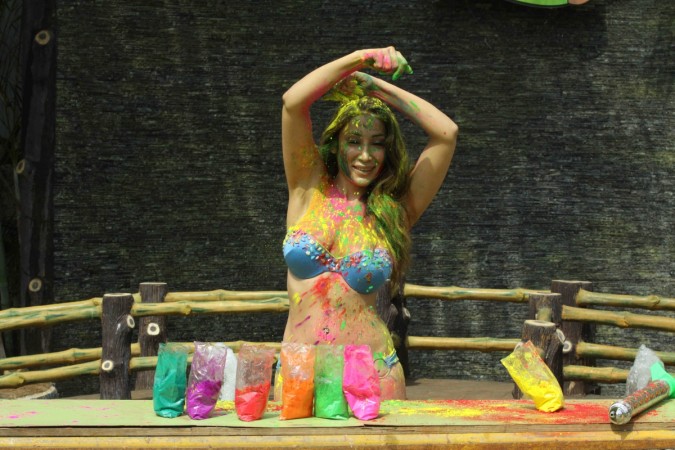 Former model and "Bigg Boss 7" contestant Sofia Hayat has become a Buddhist nun and claimed to have given up all "worldy pleasures," including the ideas of having sex, marriage or having children. Revealing her reason to become a nun, Sofia said she was in a very verbally abusive relationship that had created suicidal tendencies in her. Cricketer Rohit Sharma was once rumoured to be her boyfriend.
"The transformation has happened for the most sacred reason, a process which began two years ago. I was in a verbally abusive relationship, where I once tried to kill myself. It was then that I realised I had almost died, as I could feel myself come out of my body. After coming back to my senses, I went to a healer, who realised that a person whose body was made of sun came out of me. I became weak and could only feel pure love in my body. It was then that I realised I had a gift. I was the mother and daughter of the Holy Trinity," Sofia, who has taken on the name Gaia Mother Sofia now, told the Times of India.
Sofia was once in news for going completely nude after Rohit Sharma had played a brilliant innings. However, she has now said she has given up on all "fake" things, like make-up and acting. She also said she would never have sex, get married or have children.
"Make-up is fake and an effort to make us look like what we are not. That's relevant with acting, which is also about pretending. I will never have sex, get married nor have children. Since I am the holy mother, everyone's my child. Humanity is my religion. I am neither Hindu nor Catholic. I believe only in love and unity as my religion," she added.
Sofia had shocked all with some pictures of her as a nun, which she had posted on social media. She was called the new "curvy icon" by Vogue Italia in the July 2012 edition, and had also won the 81st position in the world list of FHM sexiest women in September 2013.