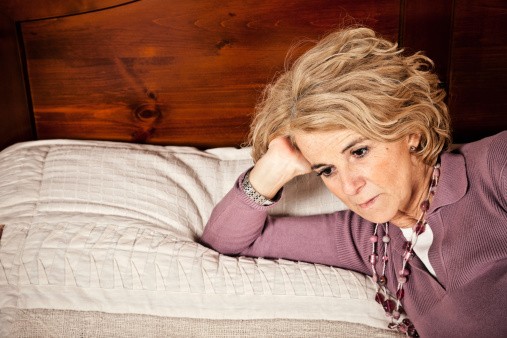 Menopause is a normal biological change that every woman worldwide experiences as they age. Some of the most common symptoms of this condition are fatigue and hot flashes, which are linked to anxiety and depression.
Although past research has shown how hormone therapy can reduce the symptoms of depression-related to hormonal changes in a person's body, this is the first a study is explaining how depression can be completely prevented through the same treatment.
The study has been done by researchers from the University of North Carolina and claims that menopause-related depression can be prevented through a year-long hormone therapy. The study explains how consumption of hormones like progesterone and estrogen can stop depressive symptoms that are related to the biological changes in a woman's body.
Also read Why do you have migraine and fatigue? This could be the reason behind it
For the study, the researchers examined 172 women between the age group of 45 to 60 who did not experience depression during their perimenopause or early postmenopause. They were divided into two groups and were given skin patches to wear for 12 months. While estrogen hormone patches were given to a group, placebo was given to the other group.
The researchers then gave progesterone pills in every three months to the women who wore estrogen hormone patches. After observing the women for 12 months, the researchers found that 32 percent of those who did not consume pills experienced depressive symptoms. But only 17 percent of women who had undergone hormone therapy developed depressive symptoms.
"Those women in the early menopause transition and those women with recent stressful life events showed the greatest mood benefit," study author Dr David R Rubinow told Daily Mail Online.
The researcher also said that many women do not take the depressive symptoms seriously, as they think that it is part of aging. "Depression is not just a symptom of inconvenience or discomfort, but a symptom associated with a wide range of adverse physiological affects, including cardiovascular disease," he explained
"If confirmed in future research, clinicians may consider prescribing hormone therapy to mitigate the increased risk of clinically significant depressive symptoms that accompany the menopause transition and early postmenopausal period," he added.