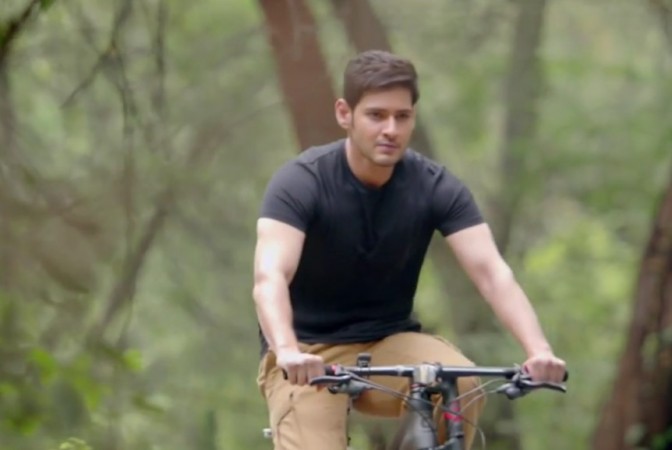 Director Teja, who is set to release his next venture "Hora Hori" this Friday, has taken a dig at superstar Mahesh Babu by making a sarcastic comment on the latter adopting a village in Telangana.
Teja is now busy promoting the movie "Hora Hori" and recently held a press meet in Hyderabad to talk about the film. During his interaction with the media, the director was asked about his views on stars such as Mahesh Babu and Prakash Raj adopting villages.
Teja said that there was not social purpose behind Mahesh Babu adopting a village. He has taken the initiative to claim tax exemptions. "There must be some tax exemption announced by the Government. That is the reason why people like Mahesh and others are adopting villages. Corporate companies do social work for the same reason," Great Andhra quoted him as saying.
He did not stop there and went on to say that the superstar could have done it long ago, if he wanted to serve the public. "If Mahesh really wanted to serve the society he would have adopted villages during Okkadu days itself. He need not have to wait until Srimanthudu to do this," said Teja.
Mahesh Babu has impressed many with his performance in "Srimanthudu", which is about a rich youth, who adopts a village and works for its improvement. After the release of the film, the actor has adopted a village in Mahabubnagar district of Telangana. Before this, he had adopted his ancestral village Burripalem, in Guntur district, Andhra Pradesh.
On 19 August, Mahesh Babu tweeted about adopting the villages. Here is his series of tweets:
The #SmartVillage initiative lead by @ncbn garu prompted me to adopt my own village, Burripalem.

This would not have happened without the support of my brother-in-law, @jaygalla, MP from Guntur.

Very Humbled after receiving a congratulatory call on the success of Srimanthudu from Minister PR&RD @KTRTRS.

He suggested I adopt a village from the most backward district of Mahbubnagar as part of their #GramaJyothi initiative.

I said YES :) more details to be announced soon..

Srimanthudu is a special film for many reasons :) Gained immense respect and love from all my fans... Made me more human :)