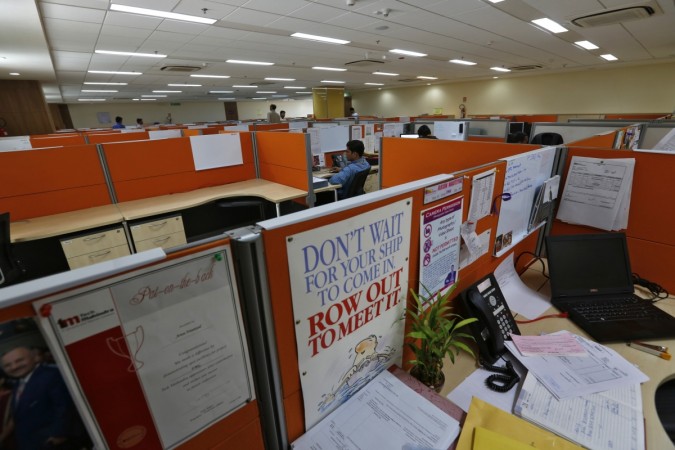 While the year 2017 hasn't been too kind to jobseekers with a slowdown in numerous sectors such as IT and telecom, 2018 is unlikely to be much different, especially in terms of salary hikes. According to the 2017 Salary Budget Planning Report released by advisory company Willis Towers Watson, India is likely to see a salary increase of 10 percent in 2018.
Sectors such as energy, FMCG and retail will benefit the most. The last time the figure was higher than this was in the year 2015 when the increase was pegged at 10.4 percent.
While the 10 percent hike may seem quite small, it is the highest in the Asia Pacific region with the hike in other countries estimated to be in single digits. Salaries in Singapore and Hong Kong will see an increase of 4 percent, the Philippines 6 percent, China 7 percent and Indonesia is at 8.5 percent.
Not just that, projected figures of developed markets such as the US and UK also aren't that impressive at about 3 percent.
"India continues to show high salary increments compared to other countries in the Asia Pacific region. However, given the decreasing pattern in the year-on-year salary growth, Indian employees could see a single digit salary increase in 2018 for the first time since 2011," the Press Trust of India quoted Sambhav Rakyan, Willis Towers Watson Data Services Practice Leader, Asia Pacific.
Speaking about the figures, Rakyan said that just increasing the compensation of the employees doesn't make sense for firms and at a time when there is cut-throat competition in the market, firms need to revisit their strategies and concentrate of hiring skilled and tech-savvy employees.
"We are also seeing that progressive employers are beginning to leverage employee benefits as a strong lever in differentiating their employee value proposition and ensuring greater transparency in compensation and benefits related communication," he added.
Discussing specific departments, Rakyan said that employees involved in back-office operations and start-ups can expect an above-average hike. "Given the labour arbitrage advantage, segments such as back-office operations based out of India can be expected to offer above-average increases. "Start-ups and smaller MNCs are also likely to offer above average salary increases to attract and retain critical skill employees."
The 2017 Salary Budget Planning Report was brought out after a survey was conducted among 4,000 respondents in Asia Pacific in July. About 300 companies participated in the research in India.