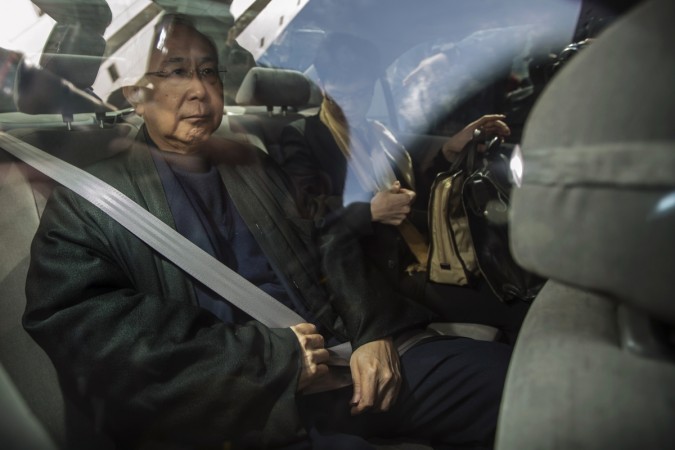 Hong Kong property tycoon Thomas Kwok Ping-kwong was on Tuesday jailed for five years while the city's ex-deputy leader Rafael Hui was sentenced to seven-and-a-half years in jail in a landmark ruling that seals the case of the highest-level corruption trial in the city's history.
Kwok, 63, who was joint chairman of Hong Kong's biggest property company, Sun Hung Kai Properties, was found guilty of conspiracy of misconduct in a public office over series of payments to former government number two Hui.
Kwok was also fined HK$500,000 while Hui was ordered to pay the Hong Kong government HK$11.18 million – equivalent to the bribe he was found guilty of taking.
"To know the former number two in government has received bribes must be a deep disappointment to many people in Hong Kong," said Justice Andrew Macrea, referring to Hui, reports SCMP.
"It is vitally important in these times the Hong Kong government and business community remain and are seen to remain corruption-free, particularly when the mainland is taking obvious steps to eradicate the cancer of corruption in their own jurisdiction."
Referring to the Kwok, Macreae was quoted as saying that there was no doubt he "is at heart a good man and and a sincere one whose work and altruism has touched the lives of many people.​"
"Your good works earned you a well deserved reputation as a genuinely motivated philanthropist," Macrea added.
Kwok was disqualified from becoming director of a company for five years.​