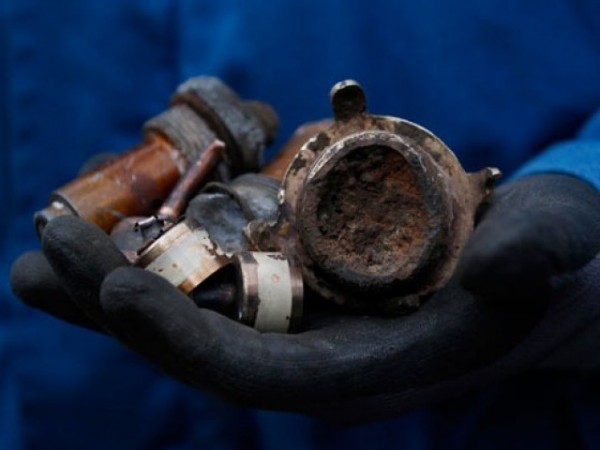 A Police bomb disposal team in Hong Kong unearthed and defused what they called the 'largest unexploded World War II-era' bomb on Thursday.
If the bomb had exploded, it could have damaged buildings and structures within a radius of up to 10m (30 ft), police said.
The device, now recognized as an AN-MGG, weighted 2,000 pounds (908 kg) and contained about 1,000 pounds (454 kg) of explosives, according to China's Xinhua News Agency.
Disposal team was able to disable the monstrous device after the surrounding area was cordoned off for 17 hours. It took police two hours and twenty minutes just to remove the live explosives from the bomb casing in a tasking ordeal that resulted in the evacuation of more than 2,000 people, the Chinese media said.
The bomb was discovered by construction workers, who were digging an underground hotel structure in the area called 'Happy Valley'.
The bomb, found plunged vertically inside the ground was 1.7 meters long and had a diameter of 0.61 meter.
Senior bomb disposal officer Jimmy Yuen said that the dismantling process took long because of technical problem and large amount of explosives inside.
"Because the explosive inside was very sensitive, we had to cut the shell in a low-temperature environment, so the process took longer than expected," BBC quoted Yuen as saying.
It is the second time such an unexploded bomb had been discovered in the city. Last March, police uncovered a similar bomb near the Tai Tam country park on Hong Kong Island.