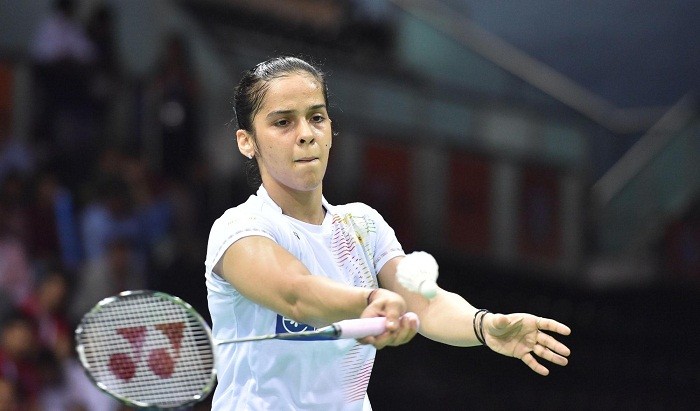 India shuttlers have been brilliant in the Hong Kong Open, with both the female players Saina Nehwal and PV Sindhu having booked their quarter-finals berth. Their route to the finals has been contrasting. Saina reached the last eight, winning both her earlier matches in tight three-set affair, while Sindhu has cruised with two straight games win.
Read how Sindhu reached the semifinals of the Hong Kong Open
What makes these quarter-finals interesting is the fact that Saina and Sindhu may face one another in the semi-finals if they win their respective matches on Friday. Sindhu faces Xiaoyu Liang, while Saina will meet Cheung Ngan Yi.
Sindhu has been brilliant of late, winning the China Open, and now, she has her eyes on her second Super Series title - Hong Kong Open. The way Sindhu has performed in this competition, it would take something special from Liang to dump her out of the competition.
Her game at the net and the baseline has been perfect. Sindhu has also become a consistent player, which she lacked in the last few years. Sindhu's head-to-head record against Liang is also great as she has already defeated her twice. On current form, one can put the money on Sindhu to defeat her once again.
But, the same cannot be said for Saina, who has not been on top of her game. There is no doubt about the special player Saina is, but she underwent a knee surgery in August, and she will take some time to gain her full fitness.
Saina has to work on her movement against Cheung, who will try to push the Indian shuttler all around the court and test her knee. The former world number one has to maintain her positive self, drill those inch-perfect smashes, and delicate net plays to reach the semi-finals.
If she can win this match against Cheung, she will gain huge confidence going into the semi-finals. From there on, who knows, we could see the Saina we have known in the past, dominating past opponents with her splendid style of badminton.
Besides the two, male shuttler Ajay Jayaram will meet Ng Ka Long Angus and Sameer Verma will meet Chong Wei Feng in the quarters. It would be a dream if all these India shuttlers reach the semis of the Hong Kong Open.
Where to watch live
PV Sindhu vs Xiaoyu Liang is scheduled for approximately 11 am IST. Saina Nehwal vs Cheung Ngan Yi will start around 4 pm IST.
Sindhu's match will not be shown on TV, but the live scores can be checkedhere
Saina's match will be available on Star Sports 4/HD, with live streaming on Hotstar.
Click here to check live scores of all the quartefinals.
Other live streaming options: BWF YouTube