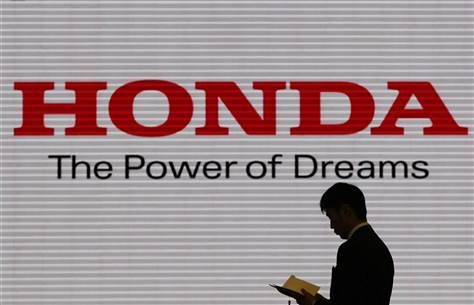 Japanese auto manufacturer Honda Motor Co on Friday announced that it will launch diesel engine cars in India by the end of the 2014 fiscal year. The company will also enhance the local production of engines to balance the price hike.
"In India, an all-new diesel engine will be adopted sequentially to new models starting in FY2014 (fiscal year ending March 31, 2014). In addition to the high fuel efficiency, the cost competitiveness of the all-new diesel engine will be enhanced through local sourcing and local production to make new diesel models more affordable for customers," said Takanobu Ito, CEO, Honda Motor Corporation.
Honda motors in India had a tough time in the last financial year as they did not have diesel cars in India. Though the diesel price in India has gone up by five rupees, it is more economic than the petrol in the country.
The Japanese auto giant witnesses a dip in the sales volume of cars in India against the numbers of the sales last year.
Ito also talked about the motorcycle market in India. He said that the Honda will continue to produce highly competitive motorcycles in 100cc range as that is the largest segment in India.
"In India, Honda will strive to further grow its motorcycle business through introduction of highly-competitive models in the 100cc segment, which is the largest segment in the motorcycle market in India, and through the start of production at the third plant in India which is scheduled to be operational in the first half of 2013," he said.
Talking about the car market and Honda business in Asia region, he said the company will introduce sedan type and utility type models in Asia. The Asian market will be further strengthened by mutually complementing its other structures like India, Indonesia and Malaysia.
In his speech, Ito also revealed the goal set by Honda to double the sale volume in next five years, primarily by heavily relying on its new Fit compact and low-cost Brio small models.
"This is quite a big figure for us and there were debates over whether we should make it public, but unless we set a goal and work to figure out how we can achieve it, our business operations won't be specific," he said.